September 23, 2018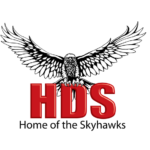 Hope all of Skyhawks Nation had a great weekend. Looks like we might get some sun back this week! Lots going on so check out the info below.
New Information To Share:
Terry Fox Run and Fundraising: We will have our annual run this Thursday in honour of Canadian hero, Terry Fox. All week we will be collecting twoonies (or any coins) in the water jugs by the office. These will also count for house points.
Orange Shirt Day: This Friday is Orange Shirt Day. Students and staff will be wearing orange shirts in honour of those who were forced into residential schools and particularly those who did not return.
Kids Play: Starting this Friday we will have the Kids Play foundation running basketball Friday after school. Kids Play's goal is to create young leaders within the community by getting them involved in sports and other recreational activities. Kids Play wants the youth to obtain opportunities that will allow them to excel in aspect of life. Kid's Play Volunteers will be coming around classes on Tuesday to talk to students and sign them up for Friday.
Information From Last Week:
Fall Weather: Just a reminder to students and parents that we will be having students go outside for lunch, even when it it raining. It is important for our students to get that fresh air during the day so we ask that you please ensure children are dressed appropriately to be outside.
Rachel Tapp: Rachel is a Youth Worker with Youth Unlimited. She has been an unofficial part of our staff since last year. Rachel supports PE classes and Lunch time activities. Rachel also runs the board games club on Mondays. If you see her around please make her feel welcome.
Forms And Fees: Last week your child would have brought home a few different forms to be signed as well as instructions on paying for school fees and buying yearbooks. Please be sure you get the following forms back as soon as possible: Student Image, Internet Use, Walking Field Trip, Student Fees
Pick Up And Drop Off: We ask that ALL parents follow the signage related to pick up and drop off of students. Use the lane on the East side of the building for pick up and drop off. The lane in the front of the school is for busses and to access Visitor and Staff parking only. Please do not use this to pick up and drop off.
School Sports: We are proud to be able to give our students the opportunity to participate in a variety of different sports activities. Please keep a look out in this newsletter as well as daily announcements for meeting days/times. Ms Passaglia's, our Athletic Director) also has an office near the main entrance…students can ask her details as well. First up is Cross Country and Volleyball. Details to come.
This Week At HDSMS Regulars
Intramurals: Information and schedule is up on the big board in the foyer.
Athletics Schedule: We have a lot going on with regards to athletics so please click here each week to see the latest schedule.
PAC Update: Thank you to everyone who helped out at the Welcome Back BBQ last week! It is always such a great community event.  The minutes from our last meeting can be found here. Our next meeting is October 24th at 6:30pm
What's Up At LSS: Langley Secondary regularly puts out a blog celebrating the awesome things going on there. Click here to access the Saints Scoop.
District Community Bulletin Board: The District regularly updates parents and families on communities opportunities in and around Langley. Please click here to regularly check in with what opportunities are available.
Coming Up This Week
Monday
Games Club 3:00 – 4:00pm
Grade 8 Girls Volleyball Practice 3:00-4:00pm
Grade 8 Cross Country Race @Aldergrove
Tuesday
Girls Open Gym Basketball 7:30 – 8:30am
Indoor Soccer 3:00 – 4:00pm
Yearbook Club 3:00 – 4:00pm
Grade 8 Girls Volleyball Game @LFMS 3:15pm
Grade 6/7 Cross Country Race @Aldergrove
Wednesday
Thursday
Terry Fox Run Block 6 – 8
Grade 8 Girls Volleyball @LCS 3:15pm
Friday
Orange Shirt Day