October 24, 2021


Week of Oct. 24, 2021
We hope everyone has had a restful weekend! We are so fortunate to live in such a beautiful area. Even with the rain and the wind, the changing leaves on the trees (or what is left of them!) were spectacular! It is hard to believe that we are into the last week of October! Reminder we have our Halloween Spirit Day on Friday. Looking forward to seeing all the costumes!! Have a wonderful week everyone.
Here's the Scoop…
PICTURES FROM THE LAST WEEK: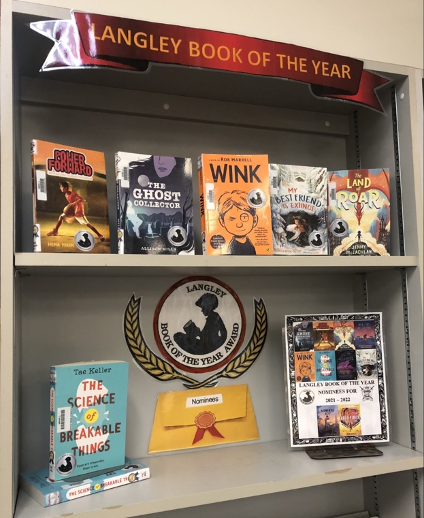 The 2021-2022 Langley Book of the Year nominees are in and ready for check-out!  Links to the book trailers are available (see the Learning Commons section below).
Mr. Lane and GOLD 7 were making their way into German cuisine by cooking Schnitzels!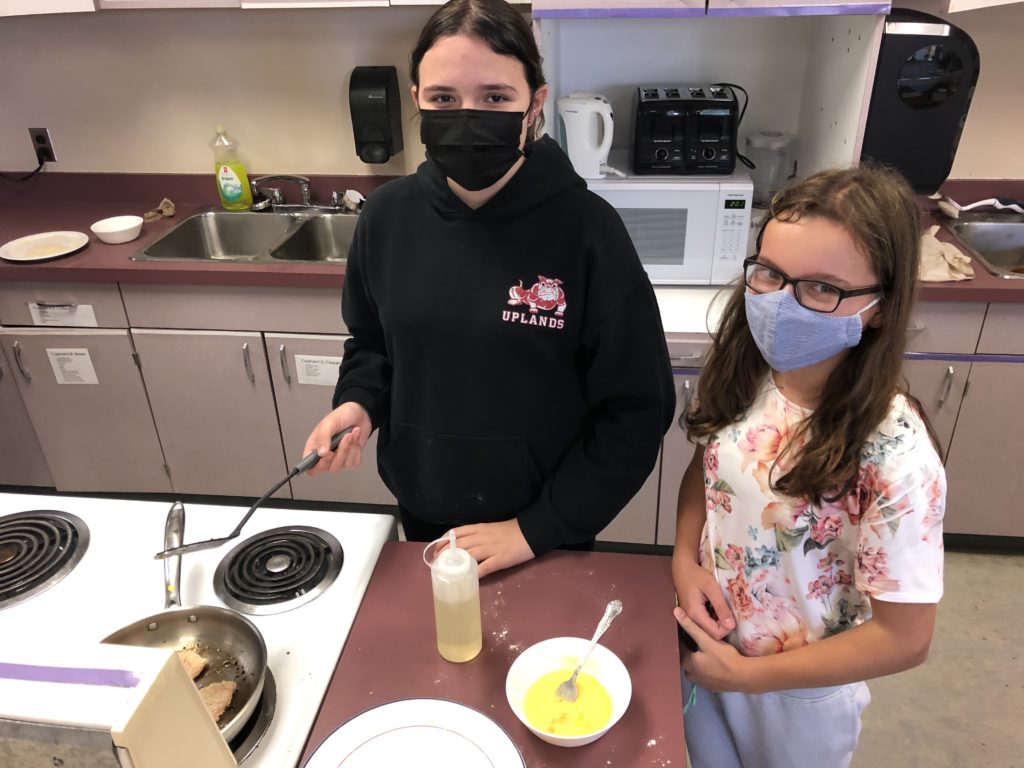 Bulletin Boards around the school showing off students goals and learning! Below we see GREEN 8 showing off their learning around how living organisms are characterized.
In GOLD 6 – Ms. Paul is working through a Space Science discussion where students compare and contrast planets to see which would be the best to colonize next!
In RED 7 students not only were examining how CODING can automate tasks in our lives, but they also demonstrated how sedimentary rock forms in layers. Sedimentary rocks are where we find most fossils in order to gain knowledge about plants and animals that lived in the past.
NEW INFORMATION TO SHARE:
Please welcome our newest Skyhawks Staff:
Aksenia DiPrimo – UBC Student teacher working with Mundeep Bhamra
Satinder Sanhu – UBC Student teacher working with Graham Grill
Shanice Lee – YCW Student working with Natalie Roberts
Roula Shreih – Community Coordinator Student working with Brad Hendy
SUPPORTS FOR PARENTS
I wanted to pass along some community supports that are being offered in the near future.  I've attached a PDF to this email with information, workshops and opportunities that are coming up. Some of these events are  time sensitive and are happening in the next week, so I wanted to make sure you had this information in time. I've also included a list of mental health supports that can be accessed locally.
PAC FUNDRAISER THANK YOUS!
Thank you all so much for helping us  in the 2021 Adopt a School program! Indigo set up some incredible engagement from both stores and schools, including "Blind Date with a Book" displays, 3D printed bookmarks, photos, videos, posters, and more. The community response was truly inspiring, with our school reaching our fundraising goals well before the campaign ended.
Together we raised an amazing  $1,145.85  for HD Stafford Middle School!
Thanks for your support of the Community Value Coupon Books fundraiser! 
We've raised over $2000!
Congratulations to the top-selling class, Division 602, Mr. Goulet's Class who will receive a visit from Urban Safari in the next few months.
Students who sold 10 books or more are:
Heather Worrall, Callum Mathers, Lexi Hurry, James Hanna, and Madison McKinnon.
Coupon prizes to students who sold 2 books or more have been given to teachers to distribute.
Unfortunately the book distributor is still having issues as the printer is still looking for glue! To those still waiting for books, I will send them out as soon as I have them – all schools are waiting for the next printing of the books.
Thanks for your support of HDSMS PAC Fundraising!
PARKING REMINDER
Just a reminder that there is no stopping/parking on Grade Crescent in front of HD Stafford Middle School.

In consideration of our community neighbours and for the safety of our students, please refrain from blocking driveways and crosswalks and jaywalking

. Please have a conversation with your child(ren) of where an appropriate place to meet up after school could be. There is lots of available parking by City Park on 48th Ave which is just a short walk away for our students.
Foundation Skills Assessment
Every year students in grades 4 and 7 participate in the Foundation Skills Assessment (FSA), a province- wide assessment, mandated by the Ministry of Education. This year, the FSA will be administered in Langley between October 4 and November 12, 2021. The following information is intended to clarify for Langley parents the purpose and use of the FSA.
STUDENTS and MASKS
Please ensure that your children have their masks each day.
Students MUST always have their masks on – in the classroom, including their workstation (even if physically distanced), working on bulletin boards, going to washroom, filling their water bottles up, going outside, in PE class inside, etc.
Masks do not need to be worn when students are eating/drinking, or participating in high intensity activities outdoors (limited physical contact).
In band, the mask can only come off when they are playing their instrument (brass/woodwind).
REMINDER TO FAMILIES ABOUT DAILY HEALTH CHECK FORM:
As we enter into enhanced safety measures the health and safety of your children continues to be our top priority. As we start this new year, we want to remind students and families to complete the Daily Health Check. Thank you for your ongoing cooperation and doing your part to ensure our school community is healthy and safe.
The form is available in multiple languages on the District website here: https://bit.ly/2Mw0jo5
STAYING CONNECTED:
HDSMS will continue to work towards being a completely paperless school when it comes to communication with parents. In order to stay informed, please be sure you use at least one of the following on-line methods:
COMMUNITY ROOM
The community room supports building confidence in our Skyhawks
Afterschool Programming:
Mondays:
Wednesdays:
Kids' Play Starting October 27th Multi-sport and mentorship program. Everyone is welcome. This program will be in the Community Room and Multi-purpose Room 3:00pm – 5:00pm. Sign up with Mr.Hendy Bhendy@sd35.bc.ca
Archery 3-5pm Small Gym, Everyone welcome. Please email Dsandquist@sd35.bc.ca to register.
Fridays:
After 3 Starting October 15th 3:00pm – 5:00pm  Students will be able to create arts and crafts as well as baking food and play board games.
PUCKS Starting October 29th at Twin Rinks. This program is for students who have always wanted to try ice-hockey but have never had the opportunity. Please see Mr.Hendy for the registration forms. 1:45pm – 4:00pm Transportation and gear is supplied.
ATHLETICS UPDATE 🏐🏀⚽🎾🏸🎯🏐🏀⚽🎾🏸🎯
It was great seeing athletes in our gyms these past couple weeks! Here is the schedule for this week in HD Stafford Athletics!
Stafford Athletics Schedule this week:
Monday:
G6 Girls VBALL Practice 7:30am Large Gym;
G8 Girls VBALL Practice 3:00pm Large Gym;
Archery 3:00pm Small Gym
Tuesday:
Girls BBALL Skills 7:30am;
Grade 8 Girls Volleyball AWAY @ Credo 3:30pm;
Archery 5:00pm Small Gym
Wednesday:
Boys BBALL Skills 3:00pm Large Gym
Thursday:
G7 VBALL Practice 7:30am Large Gym;
Grade 8 Girls Volleyball TBD;
Archery 5:00pm Small Gym
Friday:
COMING UP THIS WEEK @ HDSMS:
| | | | |
| --- | --- | --- | --- |
| DAY | EVENT | WHERE/WHO | WHEN |
| MONDAY | Middle School Networking | SBO/John and Natalie | 8-11am |
|   | Drop Everything and Read! | All classes 😊 | For at least 15 minutes |
| TUESDAY | SEA Meeting | All SEAs (HDS LLC) | 2:15 pm |
| WEDNESDAY | SBT | Library Annex | Block 4 |
| THURSDAY | Team Leader Meeting | Learning Commons | 7:15am |
|   | | | |
| FRIDAY | Halloween Spirit Day | Costume or black and orange | All Day |
|   | JHSC | Library Annex | 10am |
|   | Day 2 | | |
PLANNING AHEAD:
November 2 – Intervention Team Meeting
November 3 – Photo Retakes AND Class Photos
November 4 – Staff Meeting
November 5 – Day 1
November 10 – Remembrance Day Assemblies (more information to come)
November 11 – Remembrance Day (School Closed)
November 12 – Design and Assessment Day (Students do not attend)
November 16 – BC Wall and Ceiling Arrival!
November 16 – Intervention Team Meeting
November 19 – Day 2
November 23 – Team Leader Meeting 3pm
November 24 – SBT
November 24 – Ensouling Our Schools 3:30-6:00pm
November 26 – Day 1
November 26 – School Spirit Day!
PAC NEWS:
NEW INFORMATION TO SHARE:
There are still 75 books left to be delivered for the Community Value Coupons Book Fundraiser – coming as soon as possible!
Thanks to parent volunteers who helped to run a successful hot lunch. The next Hot lunch is November 19th! Order deadline is one week before. Please contact hdsmspac@gmail.com if you are able to volunteer on these days, 9-11:30am. Email support@munchalunch.com if you have any problems registering.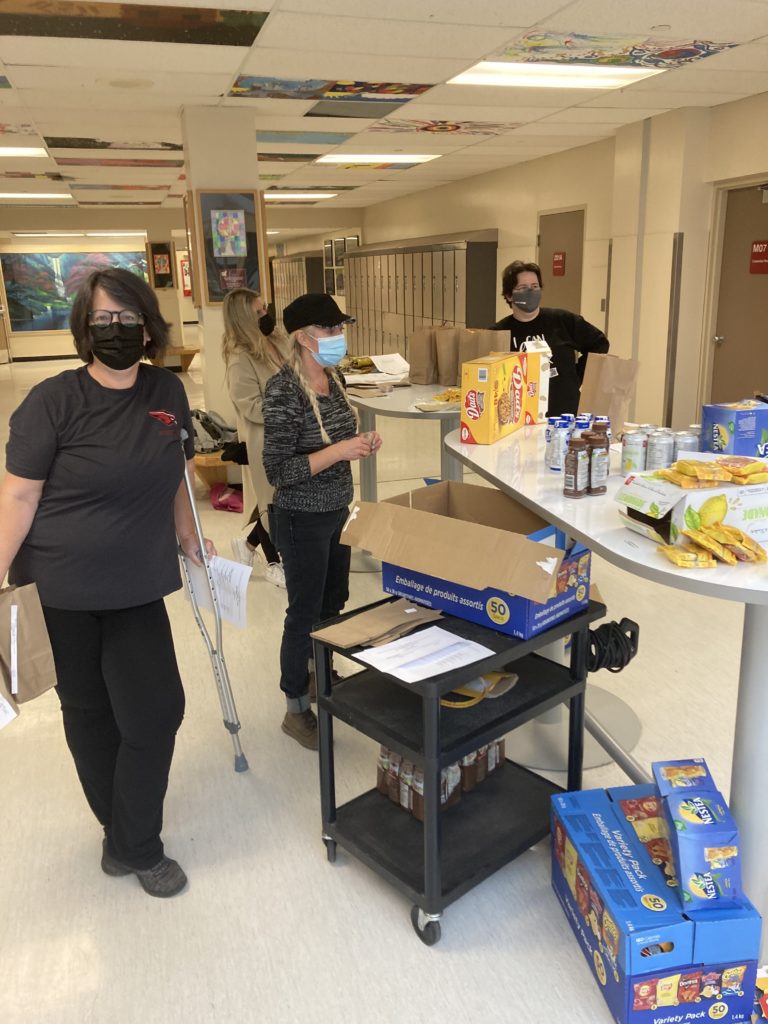 The next PAC meeting is on Tuesday, November 16th, 6:30pm in the HD Stafford Library. PAC meetings will alternate between zoom and in person meetings this year.
Getting ready for Christmas! 
A chance for everyone to order pointsettias or other greenery by going to:
https://hdstafford.growingsmilesfundraising.com
Order deadline Nov 19th – Pick up Sat, Dec 4th (time to be confirmed)
(Credit card or cheques accepted)
Yummy chocolate treats for yourself or gifts! Order at:
https://fundraising.purdys.com    Join campaign #59343
Order deadline Nov 24th – Pick up Thurs, Dec 9th, 3-4 pm
(Credit card accepted)
Keep updated with PAC fundraisers and info through Facebook and Instagram at:
If you have any questions or if you are interested to volunteer at our PAC initiatives, please contact hdsmspac@gmail.com
PAC GENERAL INFORMATION:
Our PAC works to help create effective partnerships between the school and parent community. Building the triangle of support between parent, school, and child will create powerful learning opportunities and ensure our children's success.
Each and every parent or guardian is a member of our PAC. We encourage you to join us for the monthly meetings to participate in the building of PAC community and create learning opportunities for your child.
The meeting schedule for the year – Time: 6:30pm
The 2021/22 executive is up and running.
LOVING LITERACY:
What did you just finish reading?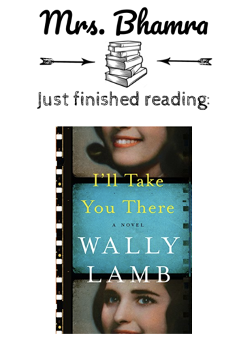 Share what you just read! One of the easiest ways to open a conversation about a book, or to model reading for pleasure, is to post what you are reading in your room. Feel free to post all the YA books you get through, as well as any adult fiction or nonfiction you read (using your discretion of course!) It lets the kids know and see all the different things that are available to read and gives those of us walking past your room so book suggestions too!
FROM THE LIBRARY LEARNING COMMONS:
The Langley Book of the Year nominees are here! Check out the following link to the trailers for the 2021 Langley Book of the Year nominees.
https://www.sd35.bc.ca/our-district/instructional-departments/langley-book-of-the-year/
Feel free to show them in class, or we can show them in the library. All of the books are also available on SORA. Please reach out for any help! Happy Reading!
MS. LOREE'S COUNSELLING CONNECTION:

.
Over the last few weeks many of you have shared with me about ways you are incorporating mindfulness and grounding practices into your classroom and home routines.  Below is a video you may wish to share with children to introduce the idea that taking a moment to stop and breathe can help them become more self-aware and less reactive.  It may take months for some of your children to be able to successfully participate in mindfulness activities. They may not be used to the feeling of "calm".  Hang in there … research shows that your persistence will pay off!
FROM THE DISTRICT: