September 17, 2017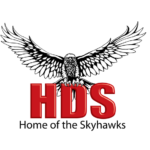 Another great week ahead of us! Be sure to read through all the information below to see what's coming up.
Information To Share:
Welcome Back Community BBQ: This Wednesday is our annual Welcome Back Community BBQ. This is a great chance to come and meet your child's teachers and support workers, get involved with our PAC and enjoy a hot dog, chips and a drink! Hope to see all of you there.
School Improvement Day: A reminder that this Friday is our School Improvement 1/2 Day … students are dismissed at 11:20
House Spirit Day: This Friday is our House Spirit Day! Students should dress in their house colours to earn points for their teams. We will also be doing some spirit activities.
Student Activity Fee: This fee is $30.00 and is payable by all students. This money goes towards all assemblies, woodwork, metalwork, electronics, foods, fine arts, locker and lock rental.
Yearbook: Parents have the option of purchasing a yearbook at the beginning of the year. This is optional and the cost is $35.00.
Voluntary P.A.C. Contribution / Lunch Program Donation / Breakfast Club Donation: We are encouraging all families to make payments online. Cash and check payments can be made at the office but online payments are preferred.
Registering For Online Payments: While cash and cheques are still accepted, we are encouraging all our families to take advantage of our online system. Registering is easy, simply follow the directions below:
Register Online:
Step 1: Please click on this link: https://sd35.schoolcashonline.com/
Step 2: Register by selecting "Get Started Now" and following the steps.
Step 3: Receive the confirmation email
The Pupil number is required for registration. This number can be found on the Student Verfication Form that was sent home to be completed.
Student Verification Forms: These were sent home with families on Wednesday, September 5th. Please confirm all information and make any corrections if needed. Please make sure to sign the form and have your child return it to their teacher as soon as possible.
Scrap Fabric: Our Home Arts teacher, Mrs Fontaine, is looking for scrap fabric material to use in our Textiles Exploration. If you can help out, please drop it off at the front office.
School Photo Day: Our apologies for the last minute cancellation of our school photo day last week. Our photographers mixed up the dates. We will have our photo day on October 11th.
Communication With Home: Just a reminder that there are several ways for parents to connect with HD Stafford Middle School while staying informed. The HDSMS website is always a good central place to start as most information is held there. Also, if you click here, you can tap into one of our social media outlets (Facebook, Twitter, Instagram) as well as sign up for text updates through Remind. And remember our doors are always open for a face to face or phone call! It really takes all of us to ensure success for the students.
Athletics Schedule: We have a lot going on with regards to athletics so please click here each week to see the latest schedule. First one will come next week.
PAC Update: What a great turnout for our first PAC meeting. Another example of our amazing community. If you click here, you can access the September PAC Newsletter. A reminder to join our Facebook page as well! Hoping to see lots of you out at our Welcome Back Community BBQ.
What's Up At LSS: Langley Secondary regularly puts out a blog celebrating the awesome things going on there. The first one is coming soon.
Community Announcements: Often HD Stafford gets valuable information from community organizations in our surrounding area. These will be shared on the following link. This week we have the following:
None this week
Professional Learning: Here are a few of the professional learning articles, websites and videos I have "scooped" to Leadership With Purpose: Random Curation of a Passionate Educator Be sure to check out the following:
• 7 Educational Transformations For Any Classroom
• Getting Students To Take Responsibility For Learning
Coming Up This Week
Monday
Tuesday
Cross Country Race #1 – Aldergrove Bowl
Wednesday
Student Nurses in PE Classes
Welcome Back Community BBQ 5:30 – 7:00
Thursday
Student Nurses in PE Classes
Gr. 8 Girls VBall Game v. DWP-B 3:15-4:15
Friday
Students dismissed at 11:20
House Spirit Day