October 9, 2017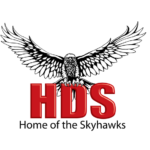 Happy Thanksgiving. Hope everyone had a great long weekend and took time to reflect on all they are grateful for. We have a busy week so here's what's coming up.
Information To Share:
Interim Reports: Students will be receiving interim reports this Friday to bring home. This is meant as a snapshot of how they are progressing. Please talk to home room teachers if you have any questions.
Shake Zone Simulator: This Friday, we will have the ICBC Shake Zone Simulator at HDSMS for our grade 6 students. It is a "cottage" that allows students to feel what an 8.0 magnitude earthquake would feel like. Students must have the permission room filled out to participate. Please talk to your home room teacher if you need one.
SOGI Collective Club: This Thursday is our first meeting of our SOGI (Sexual Orientation/ Gender Identity) Collective Club. This is for ALL STUDENTS who wish to support and work towards SOGI initiatives at HD Stafford Middle.
Intramurals: This week Monday-Friday. Schedules posted on our Big Board and outside the gyms.
Athletics Schedule: We have a lot going on with regards to athletics so please click here each week to see the latest schedule.
PAC Update: Our next PAC meeting is this Thursday October 11th at 6:30pm. All parents are welcome!
Our Panago Pizza Fundraiser is currently underway. You can purchase a $12 gift card to Panago which allows you to purchase ANY medium pizza (specialty or unlimited toppings). We are limited to only 50 per month but the fundraiser will be going on all year. Please click here to purchase yours.
What's Up At LSS: Langley Secondary regularly puts out a blog celebrating the awesome things going on there. Click here to access the Saints Scoop.
Community Announcements: Often HD Stafford gets valuable information from community organizations in our surrounding area. These will be shared on the following link. This week we have the following:
None this week
Professional Learning: Here are a few of the professional learning articles, websites and videos I have "scooped" to Leadership With Purpose: Random Curation of a Passionate Educator Be sure to check out the following:
Langley Middle Schools SOGI Presentation – Bryan Gidinski

How To Seek Truth In An Era Of Fake News (video)

Why We Need Gender Neutral Bathrooms (video)
Coming Up This Week
Monday
Thanksgiving – no school
Tuesday
Cross Country Championship Race – Aldergrove Bowl 330
Wednesday
PAC Meeting at 6:30
Thursday
SOGI Collective Club meeting at 11:20
Gr. 8 Girls VBall Game at ACSS v. Betty Gilbert 3:15-4:15
Gr 8 Boys Vball Game v LFMS 3:15 – 4:15
Friday
Shake Zone Simulator for Grade 6s
Interim Reports Go Home