October 8, 2018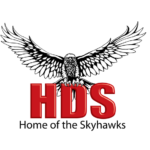 Happy Thanksgiving! Hope everyone enjoyed the long weekend. Here's what's coming up this week.
New Information To Share:
None this week.
Information From Last Week:
Kids Play: Starting this Friday we will have the Kids Play foundation running basketball Friday after school. Kids Play's goal is to create young leaders within the community by getting them involved in sports and other recreational activities. Kids Play wants the youth to obtain opportunities that will allow them to excel in aspect of life. Kid's Play Volunteers will be coming around classes on Tuesday to talk to students and sign them up for Friday.
This Week At HDSMS Regulars
Intramurals: Information and schedule is up on the big board in the foyer.
Athletics Schedule: We have a lot going on with regards to athletics so please click here each week to see the latest schedule.
PAC Update: Thank you to everyone who helped out at the Welcome Back BBQ last week! It is always such a great community event.  The minutes from our last meeting can be found here. Our next meeting is October 24th at 6:30pm
What's Up At LSS: Langley Secondary regularly puts out a blog celebrating the awesome things going on there. Click here to access the Saints Scoop.
District Community Bulletin Board: The District regularly updates parents and families on communities opportunities in and around Langley. Please click here to regularly check in with what opportunities are available.
Coming Up This Week
Monday
Thanksgiving – no school
Tuesday
Grade 6-8 Boys Volleyball Open Gym 7:30-8:15
Girls Open Gym Basketball 7:30 – 8:30am
Indoor Soccer 3:00 – 4:00pm
Yearbook Club 3:00 – 4:00pm
Wednesday
Grade 7 Girls Volleyball Practice 7:30-8:15am
Thursday
Grade 6/7  Boys Volleyball  7:30-8:15
Girls Open Gym Basketball 7:30 – 8:30am
Grade 8 Girls Volleyball Game @Home vs. Credo Christian
Friday
Kids Play 3;00PM-5:00PM