October 28, 2018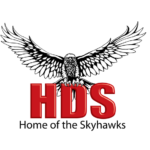 What an incredible community event on Friday for our Fall Festival!! We truly are a part of an outstanding community. Should be a fun week coming up with Halloween! Lots going on at school so please check out what's coming up This Week At HDSMS.
New Information To Share:
Fall Festival A Huge Success: The Fall Festival Friday Night was a tremendous success. All the parents and students had such a great time … it was another shining example of the amazing community we are a part of. Thank you to Mr Mitchell, Ms Villeneuve, Mr Cooper and Mr Hendy for coordinating much of this event, Mr Briscoe, Mr Gundy and Ms Eastman for running activities and thank you to Mr Kemp, Mr Wright, Mr Horrocks and Mr Jung to taking several pies in the face. And a HUGE thanks to our amazing PAC for all their hard work in putting together this outstanding event!
Collaboration Afternoon/Early Dismissal:  Just a reminder that Monday is a collaboration afternoon for the district. Students will be dismissed at 1:34pm
District's Newly Elected Trustees: There are the newly elected School Trustees:
In the Township, voters elected Megan Dykeman (13,420 votes), Suzanne Perreault (11,382), Marnie Wilson (11,328), Rod Ross (10,599), and David Tod (10,486). And in the City, voters elected Tony Ward with 1,962 votes and Shelley Coburn with 1,864 votes.
Halloween Costumes: We encourage all HDSMS students and staff to dress up for Halloween! A reminder that there are to be no weapons brought to school (real or replica) and students may not wear any face covering masks. Also, please ensure your child's costume adheres to the District Dress Guidelines.
Information From Last Week:
Pick Up/Drop Off Expectations: Effective Monday October 22nd we will be enforcing the expectation that parents DO NOT use the front of the school for drop off and pick up during 8:15 – 8:30 and 2:45 – 3:00. This area is to only be used for staff, access to the parking lot and special circumstances (ie. students with crutches). Thank you in advance for helping to kee our students safe.
Visitors To HDSMS: A reminder to ALL adults …. if you are coming to HD Stafford Middle as a volunteer or entering the school beyond the front foyer, you must check in at the office and get a "visitor's pass." Staff are instructed to stop any adults in the halls not wearing a pass. Again, we appreciate your support in keeping our students safe.
Cannibis Letter From Superintendent: Please click here to access a letter from Superintendent Gordon Stewart regarding the recent legalization of cannibis. If you have any questions, don't hesitate to ask administration.
Kids Play: Starting this Friday we will have the Kids Play foundation running basketball Friday after school. Kids Play's goal is to create young leaders within the community by getting them involved in sports and other recreational activities. Kids Play wants the youth to obtain opportunities that will allow them to excel in aspect of life. Kid's Play Volunteers will be coming around classes on Tuesday to talk to students and sign them up for Friday.
This Week At HDSMS Regulars
Intramurals: Information and schedule is up on the big board in the foyer.
Athletics Schedule: We have a lot going on with regards to athletics so please click here each week to see the latest schedule.
PAC Update: Thank you to everyone who helped out at the Welcome Back BBQ last week! It is always such a great community event.  The minutes from our last meeting can be found here. Our next meeting is October 24th at 6:30pm
What's Up At LSS: Langley Secondary regularly puts out a blog celebrating the awesome things going on there. Click here to access the Saints Scoop.
District Community Bulletin Board: The District regularly updates parents and families on communities opportunities in and around Langley. Please click here to regularly check in with what opportunities are available.
Coming Up This Week
Monday
Collaboration Day 1:34 Dismissal
Games Club 1:45 – 2:45pm
Archery 3:30 – 5:00 (CANCELLED)
Grade 8 Girls Basketball Practice 1:45-3pm
Tuesday
Grade 6-8 Boys Volleyball Open Gym 7:30-8:15
Girls Open Gym Basketball 7:30 – 8:30am
Indoor Soccer 3:00 – 4:00pm
Yearbook Club 3:00 – 4:00pm
Wednesday
Grade 7 Girls Volleyball Practice 7:30-8:15am
Halloween Activity Afternoon
Grade 8 Girls Basketball Practice (CANCELLED)
Archery 5pm – 9pm (CANCELLED)
Thursday
Grade 6/7 Boys Volleyball 7:30-8:15
Girls Open Gym Basketball 7:30 – 8:30am
Friday
Kids Play Basketball 3:00 – 5:00pM