October 22, 2017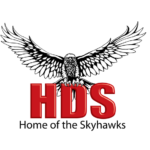 Hopefully everyone enjoyed the weekend. Was definitely a "Wet" Coast kinda weekend. We have another busy one on the horizon so here is This Week At HDSMS.
Information To Share:
October 23rd Collaboration Day: Just a reminder that students are dismissed at 1:34 on Monday October 23rd for Staff Collaboration Day.
Drop Everything And Read: This Monday October 23rd, the entire HD Stafford Middle School community will participate in DEAR (Drop Everything And Read). To honour literacy, all students and staff will take 20 minutes to enjoy reading.
Fall Festival: This Friday, October 27th, 4:00pm – 8:00pm is our first Family Fall Festival being held at HD Stafford Middle School. Everyone is welcome. Please bring your families. We will have activities for everyone. Food will be available to purchase and the haunted house will be open. $3.00 to get in.  
Parent Teacher/Student Led Conferences: Please note that parent teacher/stuudent led conferences are coming up November 1st and 2nd. You can access instructions by clicking here and can book appointments by clicking here. This is a great opportunity to discover more about your child's learning.
Pick up/Drop Off: Just a reminder to all our families to please take care in our parking lots and surrounding roads when driving kids to and from school. Be patient and slow down so all our students can remain safe.
SOGI Collective Club: This Thursday is our first meeting of our SOGI (Sexual Orientation/ Gender Identity) Collective Club. This is for ALL STUDENTS who wish to support and work towards SOGI initiatives at HD Stafford Middle.
Athletics Schedule: We have a lot going on with regards to athletics so please click here each week to see the latest schedule.
PAC Update: Our October PAC Newsletter is now up at the HDSMS website. You can access it by clicking here.  
Minutes from our last PAC meeting are now available on the website. Our next meeting is November 15th 6:30 – 8:00.
Our Panago Pizza Fundraiser is currently underway. You can purchase a $12 gift card to Panago which allows you to purchase ANY medium pizza (specialty or unlimited toppings). We are limited to only 50 per month but the fundraiser will be going on all year. Please click here to purchase yours.
What's Up At LSS: Langley Secondary regularly puts out a blog celebrating the awesome things going on there. Click here to access the Saints Scoop.
Community Announcements: Often HD Stafford gets valuable information from community organizations in our surrounding area. These will be shared on the following link. This week we have the following:
None this week
Professional Learning: Here are a few of the professional learning articles, websites and videos I have "scooped" to Leadership With Purpose: Random Curation of a Passionate Educator Be sure to check out the following:
Coming Up This Week
Monday 
Drop Everything And Read at 11:30
Collaboration Day 1:34
Tuesday 
Fire Drill at 10:30AM
Grade 6 Volleyball vs BGMS
Grade 8 Boys Volleyball at LCS
Grade 8 Girls Volleyball v DWP
Wednesday 
Grade 7 Boys Volleyball vs BGMS
Grade 7 Girls Volleyball @ LFMS
Thursday 
SOGI Collective 11:20
PUCKS – Gear Day 9am
Friday 
Fall Festival 4:00 – 8:00pm