October 21, 2018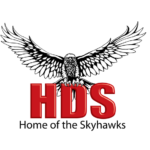 What an outstanding weekend weather wise!!! Was so beautiful seeing the colours of autum with the back drop of sunshine! Looks like we have a few more days before the rain comes.
It is a busy week ahead so please read through the information carefully.
New Information To Share:
Pick Up/Drop Off Expectations: Effective Monday October 22nd we will be enforcing the expectation that parents DO NOT use the front of the school for drop off and pick up during 8:15 – 8:30 and 2:45 – 3:00. This area is to only be used for staff, access to the parking lot and special circumstances (ie. students with crutches). Thank you in advance for helping to kee our students safe.
Visitors To HDSMS: A reminder to ALL adults …. if you are coming to HD Stafford Middle as a volunteer or entering the school beyond the front foyer, you must check in at the office and get a "visitor's pass." Staff are instructed to stop any adults in the halls not wearing a pass. Again, we appreciate your support in keeping our students safe.
Student Led Conferences: This Wednesday and Thursday are our student led conferences for term one. Staff will be available from 2:00 – 7:00pm on Wednesday and by appointment on Thursday. It is always great when families can come and engage in their child's learning progress.
One Hour Early Dismissal: To accommodate student led conferences, students are dismissed one hour early on Wednesday and Thursday this week.
D.E.A.R. Event:  We will be having a School-side Drop Everything And Read event on October 22nd from 12:10 – 12:30. The expectation is that all students and staff take 20 minutes to enjoy reading. We will come on and make an announcement to start and finish the event. Thank you to Mrs Zawaduk and Ms McDonald in the library for coordinating this.
Photo Re-takes: This will be happening this Friday October 26th.
Cannibis Letter From Superintendent: Please click here to access a letter from Superintendent Gordon Stewart regarding the recent legalization of cannibis. If you have any questions, don't hesitate to ask administration.
Fall Festival: HD Stafford's 2nd annual Fall Festival will be happening this Friday Oct.26th from 5:30 – 8:30pm. This year we will have a petting zoo, food, games and our haunted house. Please join us for an amazing night. Admission is free and everyone is welcome. Please bring cash for the food and haunted house. Proceeds to go towards a school in Rwanda and new outdoor bleachers for our school.
Information From Last Week:
Kids Play: Starting this Friday we will have the Kids Play foundation running basketball Friday after school. Kids Play's goal is to create young leaders within the community by getting them involved in sports and other recreational activities. Kids Play wants the youth to obtain opportunities that will allow them to excel in aspect of life. Kid's Play Volunteers will be coming around classes on Tuesday to talk to students and sign them up for Friday.
This Week At HDSMS Regulars
Intramurals: Information and schedule is up on the big board in the foyer.
Athletics Schedule: We have a lot going on with regards to athletics so please click here each week to see the latest schedule.
PAC Update: Thank you to everyone who helped out at the Welcome Back BBQ last week! It is always such a great community event.  The minutes from our last meeting can be found here. Our next meeting is October 24th at 6:30pm
What's Up At LSS: Langley Secondary regularly puts out a blog celebrating the awesome things going on there. Click here to access the Saints Scoop.
District Community Bulletin Board: The District regularly updates parents and families on communities opportunities in and around Langley. Please click here to regularly check in with what opportunities are available.
Coming Up This Week
Monday
D.E.A.R. Event – 12:10 – 12:30
Games Club 3:00 – 4:00pm
Archery 3:30 – 5:00
Grade 8 Girls Volleyball Practice 3-5pm
Tuesday
Grade 6-8 Boys Volleyball Open Gym 7:30-8:15
Girls Open Gym Basketball 7:30 – 8:30am
Indoor Soccer 3:00 – 4:00pm
Yearbook Club 3:00 – 4:00pm
Wednesday
Grade 7 Girls Volleyball Practice 7:30-8:15am
Students dismissed at 1:49pm
Student Led Conferences – 2:00 – 8:00
PAC Meeting 6:30 – 7:30pm
Archery 5pm – 9pm
Thursday
Grade 6/7 Boys Volleyball 7:30-8:15
Girls Open Gym Basketball 7:30 – 8:30am
Students dismissed at 1:49pm
Friday
Photo Retakes/Class Photos
Fall Festival