October 15, 2017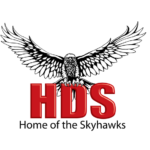 Hopefully you all had a great weekend. It's a short week but still very full. Here's what's coming up This Week At HDSMS.
Information To Share:
October 20th Professional Development Day: This Friday is the province-wide professional development day. There is no school for students.
School Photo Day: This Wednesday, October 18th is our school photo day. We start in the morning with our ACCESS students and then move up from grade 6 to grade 8. Make sure you have your best smile ready
Interim Reports: You should have received an interim report for your child last Friday. If you didn't please contact your child's homeroom teacher.
Pick up/Drop Off: Just a reminder to all our families to please take care in our parking lots and surrounding roads when driving kids to and from school. Be patient and slow down so all our students can remain safe.
SOGI Collective Club: This Thursday is our first meeting of our SOGI (Sexual Orientation/ Gender Identity) Collective Club. This is for ALL STUDENTS who wish to support and work towards SOGI initiatives at HD Stafford Middle.
Athletics Schedule: We have a lot going on with regards to athletics so please click here each week to see the latest schedule.
PAC Update: Minutes from our last PAC meeting are now available on the website. Our next meeting is November 15th 6:30 – 8:00.
Our Panago Pizza Fundraiser is currently underway. You can purchase a $12 gift card to Panago which allows you to purchase ANY medium pizza (specialty or unlimited toppings). We are limited to only 50 per month but the fundraiser will be going on all year. Please click here to purchase yours.
What's Up At LSS: Langley Secondary regularly puts out a blog celebrating the awesome things going on there. Click here to access the Saints Scoop.
Community Announcements: Often HD Stafford gets valuable information from community organizations in our surrounding area. These will be shared on the following link. This week we have the following:
None this week
Professional Learning: Here are a few of the professional learning articles, websites and videos I have "scooped" to Leadership With Purpose: Random Curation of a Passionate Educator Be sure to check out the following:
When The Focus Is On The Student, Not The Class
When Students Won't Stop Talking
Bill Nye The Science Guy Explained The Gender Spectrum and It's Perfectly Simple
Coming Up This Week
Monday 
Fire Drill
Tuesday 
Lockdown Drill
Gr. 8 Girls VBall Game v. LCS 3:15-4:15
Gr 8 Boys Vball Game at Brookswood 3:15 – 4:15
Wednesday 
School Photo Day
Thursday 
Great BC Shake Out – Earthquake Drill
Staff Meeting at 3:15 – 4:45
SOGI Collective Club meeting at 11:20
Student Nurses in PE Classes
Gr 8 Boys Vball Game v Credo 3:15 – 4:15
Gr. 8 Girls VBall Game v. Credo 3:15-4:15
Friday
Professional Development Day – no school for students