September 30, 2018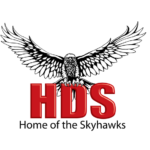 How did October get here already?!?!? What a great September … a solid start up to another school year! A huge thanks to staff, parents and students for making the past month one of the smoothest yet! And as we head into October, we have lots going on … so please read the information below carefully.
New Information To Share:
Professional Development Day: A reminder that this Friday, October 5th is a professional development day for our staff. Students do not attend as our teachers will be learning about effective assessment and our support staff will have training on trauma informed practice.
Thanksgiving Weekend: Also a reminder that next Monday is Thanksgiving and there is no school.
Parking and Pick Up/Drop Off: We will be getting new signage shortly and at that time we will be enforcing the pickup/drop off expectations. The front of the school will be only for busses and access to the parking lot. All pick up and drop off will need to occur not he East side of the school.
Information From Last Week:
Kids Play: Starting this Friday we will have the Kids Play foundation running basketball Friday after school. Kids Play's goal is to create young leaders within the community by getting them involved in sports and other recreational activities. Kids Play wants the youth to obtain opportunities that will allow them to excel in aspect of life. Kid's Play Volunteers will be coming around classes on Tuesday to talk to students and sign them up for Friday.
This Week At HDSMS Regulars
Intramurals: Information and schedule is up on the big board in the foyer.
Athletics Schedule: We have a lot going on with regards to athletics so please click here each week to see the latest schedule.
PAC Update: Thank you to everyone who helped out at the Welcome Back BBQ last week! It is always such a great community event.  The minutes from our last meeting can be found here. Our next meeting is October 24th at 6:30pm
What's Up At LSS: Langley Secondary regularly puts out a blog celebrating the awesome things going on there. Click here to access the Saints Scoop.
District Community Bulletin Board: The District regularly updates parents and families on communities opportunities in and around Langley. Please click here to regularly check in with what opportunities are available.
Coming Up This Week
Monday
Games Club 3:00 – 4:00pm
Grade 8 Girls Volleyball Practice 3:00-4:00pm
Grade 8 Cross Country Race @Aldergrove
Tuesday
Girls Open Gym Basketball 7:30 – 8:30am
Indoor Soccer 3:00 – 4:00pm
Yearbook Club 3:00 – 4:00pm
Grade 8 Girls Volleyball Game @Home 3-5pm
Wednesday
Grade 7 Girls Volleyball Practice 7:30-8:15am
Thursday
Girls Open Gym Basketball 7:30 – 8:30am
WEB Activity – Grade 6 Turkey Trot Block 8
Grade 8 Girls Volleyball Game @Home 3-5pm
Friday
Curriculum Implementation Day
Teachers at Yorkson Creek Middle School – Effective Assessment 

Support Staff at Langley Events Centre – Trauma Informed Practice