November 4, 2018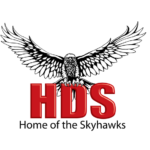 Happy November. Can't believe how fast the year has been going. It is cliche, but the time really flies by. I hope everyone had a great weekend. Here's what's coming up this week!
New Information To Share:
Calendar Variation Day/Remembrance Day: Just a reminder that this Friday is a District Calendar Variation Day and the following Monday is Remembrance Day. There is no school for students or staff on either of these days.
Remembrance Day Assembly: This will be Nov 8 at 10:30 – Red 8's are hosting with Band and an item from Mr. Jung's class. Family members are welcome to join us for this important assembly. Poppies will be available at the front office.
WE are Rafikis Bracelets: In Kenya, Rafiki means friend. Rafiki Bracelets are handmade with love by Kenyan mamas. Rafikis make a wonderful gift for anyone, and a perfect stocking stuffer. Each Rafiki you buy helps to improve education, water, health, food or financial opportunity for someone in a developing community. Students can see Mrs Bhamra, Mr Ostafiew or a Me to We student rep if you would like one. Orders are due by November 30th.
Information From Last Week:
Pick Up/Drop Off Expectations: Effective Monday October 22nd we will be enforcing the expectation that parents DO NOT use the front of the school for drop off and pick up during 8:15 – 8:30 and 2:45 – 3:00. This area is to only be used for staff, access to the parking lot and special circumstances (ie. students with crutches). Thank you in advance for helping to kee our students safe.
Visitors To HDSMS: A reminder to ALL adults …. if you are coming to HD Stafford Middle as a volunteer or entering the school beyond the front foyer, you must check in at the office and get a "visitor's pass." Staff are instructed to stop any adults in the halls not wearing a pass. Again, we appreciate your support in keeping our students safe.
Cannibis Letter From Superintendent: Please click here to access a letter from Superintendent Gordon Stewart regarding the recent legalization of cannibis. If you have any questions, don't hesitate to ask administration.
Kids Play: Starting this Friday we will have the Kids Play foundation running basketball Friday after school. Kids Play's goal is to create young leaders within the community by getting them involved in sports and other recreational activities. Kids Play wants the youth to obtain opportunities that will allow them to excel in aspect of life. Kid's Play Volunteers will be coming around classes on Tuesday to talk to students and sign them up for Friday.
This Week At HDSMS Regulars
Intramurals: Information and schedule is up on the big board in the foyer.
Athletics Schedule: We have a lot going on with regards to athletics so please click here each week to see the latest schedule.
PAC Update: The minutes from our last meeting can be found here. Our next meeting is November 21st at 6:30pm
What's Up At LSS: Langley Secondary regularly puts out a blog celebrating the awesome things going on there. Click here to access the Saints Scoop.
District Community Bulletin Board: The District regularly updates parents and families on communities opportunities in and around Langley. Please click here to regularly check in with what opportunities are available.
Coming Up This Week
Monday
Games Club  1:45 – 2:45pm
Archery 3:30 – 5:00
Grade 8 Girls Basketball 3:00 – 4:00pm
Tuesday
Open Gym Basketball 7:30 –8:15am
Indoor Soccer 3:00 – 4:00pm
Yearbook Club 3:00 – 4:00pm
Grade 7 Boys/Girls Volleyball Games at 3:15pm @Home
Wednesday
Archery 5pm – 9pm
Grade 6 Girls Volleyball Game at 3:15pm @Home
Grade 8 Girls Basketball 3:00 – 4:00pm
After Three 3:00 – 5:00pm
Thursday
Remembrance Day Ceremony 10:30am
Open Gym Basketball 7:30am – 8:15am
Friday
Calendar Variation Day – no school