November 25, 2018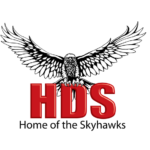 One month until Christmas … just let that sink in! Crazy we are almost at December. We have busy week coming up so please read through the information below carefully.
New Information To Share:
Report Card Prep Day/Early Dismissal: A reminder that Monday November 26th is report card prep day for teachers. Students will be dismissed at 11:20.
Aboriginal Family Gathering: This Friday is our annual District Aboriginal Family Gathering hosted at HDSMS. It is a great community event and all of our Skyhawks are invited. It goes from 5:00 – 8:00 so please feel free to stop by.
Lost and Found: We have a healthy pile of clothes, shoes and other miscellaneous items in our lost and found. Please ask your child to have a look to see if they own any of it. We will be donating it all to charity at the end of this week.
Nite To December Christmas Concert: We will be having our annual Nite To Remember show on December 18th at 12:00 and December 19th at 6:00pm. It is a great opportunity to showcase the many talents of our students. And there will be a special guest appearance! Looking forward to seeing our Stafford Community in attendance.
School Status Alerts: Given that we are heading into the winter season, it's a good time to remind our Skyhawks Nation where they can get information regarding the status of HD Stafford Middle School. We will always keep you posted through our normal channels of communication. The more real time information will be through our text subscription (Remind), Facebook and Twitter. We also will share information via email. Final, you can go to the district website which you can access by clicking here.  
Information From Last Week:
Archery Helping Adult: David Sandquist runs the after school archery program for our students here at HD Stafford. He is looking for one or two adults who may be able to help him out. If you are interested, please email him at dsandquist@sd35.bc.ca or speak with him in the small gym.
WE are Rafikis Bracelets: In Kenya, Rafiki means friend. Rafiki Bracelets are handmade with love by Kenyan mamas. Rafikis make a wonderful gift for anyone, and a perfect stocking stuffer. Each Rafiki you buy helps to improve education, water, health, food or financial opportunity for someone in a developing community. Students can see Mrs Bhamra, Mr Ostafiew or a Me to We student rep if you would like one. Orders are due by November 30th.
This Week At HDSMS Regulars
Intramurals: Information and schedule is up on the big board in the foyer.
Athletics Schedule: We have a lot going on with regards to athletics so please click here each week to see the latest schedule.
PAC Update: The minutes from our last meeting can be found here. Our next meeting is November 21st at 6:30pm
What's Up At LSS: Langley Secondary regularly puts out a blog celebrating the awesome things going on there. Click here to access the Saints Scoop.
District Community Bulletin Board: The District regularly updates parents and families on communities opportunities in and around Langley. Please click here to regularly check in with what opportunities are available.
Coming Up This Week
Monday
Grade 8 Girls Basketball Practice 11:20am – 1:15pm
Board Games Club 11:20am – 12:20pm
Archery is Cancelled
Report Card Prep Day – students dismissed at 11:20
Tuesday
Open Gym Basketball 7:30am – 8:15am
Yearbook Club 3:00 – 4:00pm
Grade 7 Boys/Girls Volleyball Games at 3:15pm @Home
Bard in the Valley 4:30 – 6:30 (Theater)
Indoor Soccer 3pm – 5pm
Wednesday
Archery 5pm – 9pm
Grade 8 Girls vs Maple Ridge Secondary 3:00pm
After Three Club 3:00 – 5:00pm
Thursday
Open Gym Basketball 7:30am – 8:15am
Friday
Aboriginal Family Gathering
PUCKS Hockey 1:45
Kids Play 3:00pm – 5:00pm
Gr.8 Girls @ Douglas College Tournament TBA Dismissal