November 12, 2018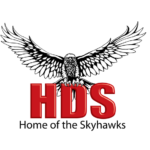 Hope everyone enjoyed the extra long weekend. And while our Remembrance Day assembly was amazing last Thursday, hopefully you all took time on Sunday to pay your respects. We have a short week but as always, it's a busy one. Please read the information below.
New Information To Share:
Term Two Exploration Start: Tuesday is the first day of term two explorations. Please click here to see where your class is going to for this term.
Archery Helping Adult: David Sandquist runs the after school archery program for our students here at HD Stafford. He is looking for one or two adults who may be able to help him out. If you are interested, please email him at dsandquist@sd35.bc.ca or speak with him in the small gym.
Information From Last Week:
WE are Rafikis Bracelets: In Kenya, Rafiki means friend. Rafiki Bracelets are handmade with love by Kenyan mamas. Rafikis make a wonderful gift for anyone, and a perfect stocking stuffer. Each Rafiki you buy helps to improve education, water, health, food or financial opportunity for someone in a developing community. Students can see Mrs Bhamra, Mr Ostafiew or a Me to We student rep if you would like one. Orders are due by November 30th.
This Week At HDSMS Regulars
Intramurals: Information and schedule is up on the big board in the foyer.
Athletics Schedule: We have a lot going on with regards to athletics so please click here each week to see the latest schedule.
PAC Update: The minutes from our last meeting can be found here. Our next meeting is November 21st at 6:30pm
What's Up At LSS: Langley Secondary regularly puts out a blog celebrating the awesome things going on there. Click here to access the Saints Scoop.
District Community Bulletin Board: The District regularly updates parents and families on communities opportunities in and around Langley. Please click here to regularly check in with what opportunities are available.
Coming Up This Week
Monday
Remembrance Day Holiday – no school
Tuesday
Open Gym Basketball 7:30am – 8:15am
ELL Field Trip to Vancouver Aquarium
Yearbook Club 3:00 – 4:00pm
Grade 7 Boys/Girls Volleyball Games at 3:15pm @Home
Bard in the Valley 4:30 – 6:30 (Theater)
Indoor Soccer 3pm – 5pm
Wednesday
Archery 5pm – 9pm
Grade 6 Girls Volleyball Game at 3:15pm @Home
Grade 8 Girls Basketball Practice (Small Gym)
After Three 3:00 – 5:00pm
Thursday
Open Gym Basketball 7:30am – 8:15am
Grade 7 Girls Volleyball Game @HDS 3:15pm
Firday
Kids Play 3:00pm – 5:00pm