May 26, 2019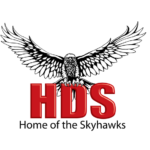 Only 5 more weeks left!! So many awesome things going on as we round the corner on another school year. Please be sure to read all the information below.
New Information To Share:
Thanks PAC: Last week was our Neon Dance and it was a huge success. The kids had such a great time! Huge thanks to our PAC parents who worked hard to put this event together for our Skyhawks.
2019 – 2020 WEB Leaders: Last Friday we had our assembly with grade 7s about being WEB Leaders next year. Application forms were handed out and are due to Ms Cooper or Ms McArthur by this this Friday May 31st. If you need a form or have questions, please see these teachers.
Lip Sync Battle: This will take place on Wednesday May 29th during blocks 5/6. Students can buy their way out of class to come watch for $2 . All proceeds go to support Me to We. It should be a good time, so come join us in the big gym if you can 🙂 Let students know that concessions will be open after the show.
Grade 6 Global Issue Fair: For the past few weeks, our grade 6s have been working on projects based on different global issues. This Friday they will be showcasing their learning for others to see. Families are welcome to swing by our big gym to see what the students have created to look at some of the problems facing our world. The Global Issues Fair runs in the afternoon.
Information From Last Week:
None
This Week At HDSMS Regulars
Intramurals: Information and schedule is up on the big board in the foyer.
Athletics Schedule: We have a lot going on with regards to athletics so please click here each week to see the latest schedule.
PAC Update: All our PAC minutes can be found here.
What's Up At LSS: Langley Secondary regularly puts out a blog celebrating the awesome things going on there. Click here to access the Saints Scoop.
District Community Bulletin Board: The District regularly updates parents and families on communities opportunities in and around Langley. Please click here to regularly check in with what opportunities are available.
Coming Up This Week
Monday
Board Games Club 3:00pm
Archery 3:00 – 5:00
Tuesday
Open Gym Basketball 7:30 – 8:20
In-Door Soccer 3:00 – 4:00
Wednesday
Lip Sync Battle – student buy out block 5/6
After Three Club 3:00 – 5:00pm
Archery 5pm – 9pm
Thursday
Aboriginal Canoeing Field Trip
Theatre Sport Club 3:00 – 4:00 in Theatre
Friday
Grade 6 Global Issues Fair
Kids Play 3:00 – 4:00