May 13, 2018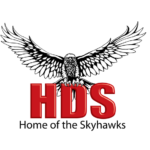 Happy Mother's Day. Hope all you maternal figures out there were spoiled like you deserved to be.  
New Information To Share:
None this week
Information From Last Week:
2018 – 2019 Class Placement: Each year staff spend a lot of time working on the best class placement for our students. There are many factors to consider and having information from parents is certainly one of them. If you would like to share any, please email Mr Davids directly (sdavids@sd35.bc.ca)
Summer Session Registration Now Open: With July rapidly approaching, the district will once again be offering several summer session opportunities for the middle years. Please go to the district summer session website for options and information … http://sd35summersession.ca/
This Week At HDSMS Regulars
Intramurals: Information and schedule is up on the big board in the foyer.
Athletics Schedule: We have a lot going on with regards to athletics so please click here each week to see the latest schedule.
PAC Update: The minutes from our April PAC meeting are available by clicking here. Our next meeting is scheduled for May 16th at 6:30pm
What's Up At LSS: Langley Secondary regularly puts out a blog celebrating the awesome things going on there. Click here to access the Saints Scoop.
District Community Bulletin Board: The District regularly updates parents and families on communities opportunities in and around Langley. Please click here to regularly check in with what opportunities are available.
Professional Learning: Here are a few of the professional learning articles, websites and videos I have "scooped" to Leadership With Purpose: Random Curation of a Passionate Educator Be sure to check out the following:
Coming Up This Week
Monday
Archery 3:30 – 5pm
Girls Rugby Practice 3:00 – 4:00
Board Games 3:00 – 4:00pm
BBBS Explorations 3:00 – 4:00pm
Tuesday
Boys Rugby Game at HDSMS v. LTS
In-Door Soccer 3:00 – 4:00
Langley Track Training at McLeod Athletic Park 3:00 – 4:00pm
Wednesday
Staff Appreciation Lunch
Aboriginal Awards 5:30`
After 3 Program 3:00pm – 5:00pm
PAC Meeting 6:30
Thursday
SOGI Squad 11:20 – 12:00am
Drama Club 3:00 – 4:00pm
Langley Track Training at McLeod Athletic Park 3:00 – 4:00pm
Friday
Important Dates Until The End Of The Year
May 16 Staff Appreciation Lunch
May 16 Aboriginal Achievement Awards
May 24 Kindness Rocks Field Trip To LSS (school wide)
May 25 Grade 7 WEB Assembly
May 31 Grade 6 Global Issues Fair
June 5 District Middle School Track Meet
June 6 Panorama Photo
June 6 Volunteer Lunch
June 8 Grade 8 Cultus Lake Field Trip
June 8 WEB Spring Play Day
June 13 Stafford Olympics
June 14 Band Concert
June 19 Theatre Sport Day
June 19 Grade 6 Field Trip to Playland
June 20 Grade 8 Field Trip to Playland
June 21 LSS Grad Walk
June 22 Student Success Day
June 22 Grade 5 Feeder School Visit
June 24 Car Show
June 25 Awards ceremony
June 26 Grade 8 Farewell and Garden Party
June 27 Last full day of classes for students
June 27 Spirit Assembly block 7/8
June 28 Report Cards distributed
June 29 Administration Day