May 12, 2019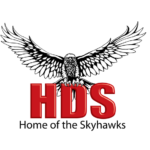 HAPPY MOTHER'S DAY … to all our Mom, Step Moms, Grandmas, Aunts and other amazing women who have a positive impact on the lives of our Skyhawks! We really appreciate each and every one of you!
New Information To Share:
Health and Wellness Week: This week, we'll be hosting a health and wellness week for our students. In collaboration with the community we will have several different presentations and booths of information that span a variety of topics. Please be sure to ask your child about what they learned.
Aboriginal Achievement Awards:  This Wednesday is our District's annual Aboriginal Achievement Awards. Once again, we are well represented with several students from HD Stafford Middle being recognized. Please click here for a full list of HDSMS recipients.
Grade 6 Global Issue Fair: This will be happening on May 31st in our Big Gym. Students have been working on a project where they look to tackle a world issue facing each and every one of us. These will be displayed during this awesome exhibit. Please plan to come check it out!
2019 – 2020 WEB Leaders: To all our grade 7 students, now is the time to be thinking about being a Grade 8 WEB leader for the upcoming school year. There will be an assembly on Friday May 24th with all the information and applications will be handed out then. If you have any questions, please talk to Ms Cooper or Ms McArthur.
Information From Last Week:
Grade 7 Camp: Thanks to all the behind the scenes work to make grade 7 camp such a success!  All that time, organizing, preparing for contingencies, and giving up your own valuable time has helped our students have a momentous experience!  And thank you to those that stayed back and helped the kids who couldn't go still feel a part of the school community.  Thanks for all that you do! Here is a great video of their experience! (click here)
District Track & Field Meet: For students who qualified, forms will be going home this week. Please send your child with signed forms to Mrs Passaglia as they come in, . Thanks 🙂 The Meet is on Tuesday, June 4th It will run all day.
City of Langley Summer Passes: Heading into the summer the city is giving away 10 free activity passes per student who are residents of Langley City. They can be accessed at Timms Community Centre with a guardian present. Please mention this opportunity to your students and send them to see Mr. Hendy if they need more information.
This Week At HDSMS Regulars
Intramurals: Information and schedule is up on the big board in the foyer.
Athletics Schedule: We have a lot going on with regards to athletics so please click here each week to see the latest schedule.
PAC Update: The minutes from our last meeting can be found here.
What's Up At LSS: Langley Secondary regularly puts out a blog celebrating the awesome things going on there. Click here to access the Saints Scoop.
District Community Bulletin Board: The District regularly updates parents and families on communities opportunities in and around Langley. Please click here to regularly check in with what opportunities are available.
Coming Up This Week
Monday
Board Games Club 3:00pm
Archery 3:00 – 5:00
Tuesday
Open Gym Basketball 7:30 – 8:20
In-Door Soccer 3:00 – 4:00
Wednesday
Staff Appreciation Lunch
Aboriginal Achievement Awards Ceremony at 6:30pm
After Three Club 3:00 – 5:00pm
Archery 5pm – 9pm
Thursday
Theatre Sport Club 3:00 – 4:00 in Theatre
Friday
House Team Afternoon
Blue 6 Field Trip to White Rock 9:00am – 1:30pm
Kids Play 3:00 – 4:00