March 3, 2019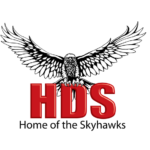 And then it was March …. oh how the time is flying by! Two weeks until Spring Break. Hard to believe! Here's what we have going on for the next week.
New Information To Share:
Report Card Distribution: This Friday, report cards will be available on-line through the My EdBC Parent Portal. Instructions for that are available if you click here. Paper copies can be picked up by request starting Monday March 11th.
Student Led Conferences: These are coming up next week. Students will be dismissed one hour early on March 13th and 14th. If you would like an appointment on Wednesday, please connect w ith the directly. If you are planning on attending Thursday evening, please click here to book an appointment online.
Pride Week Continues: As an extension of last week's Respect and Diversity Week, we are continuing with Pride Week. Students can earn house team points and show their support of our LGBTQ community. Monday is Yellow Day, Tuesday is Green Day, Wednesday is Blue Day, Thursday is Purple Day and Friday is Rainbow Day!
Accessibility Pathway:  Well done to Mr Hendy, our Community Coordinator, for working tenaciously with the Rick Hanson Foundation to receive a grant to build a wheelchair pathway around the school's grass area.  We're looking forward to putting some thought into our outdoor needs and supporting true inclusion for our kids.
Grade 7/8 Girls Volleyball Training Session: Tuesday, March 12th 3:00-5:00PM Dave McLeod from LSS will be coming to our gym from 3:00-5:00pm to work with our grade 7 and 8 girls. Please help me send the message to the girls about this free opportunity! It will likely help them to make the team next year at LSS as well.
Last Week for Term 2 Intramurals: This week will be the last week for intramurals.
Staff vs. Students Basketball Game: Thursday, March 7th blocks 7/8!
Spring Break Camps: Our school has partnered up with several community groups to offer free spring break camps. Forms are available from your child's teacher as well as in the office.
Grade 6 Pancake Breakfast: On Tuesday March 12th we will have our annual Gr.6 Pancake Breakfast put on by the Langley Lions. This will be in the small gym in Blocks 1-4.
Information From Last Week:
Homework Club: We have a homework club for students running on Tuesday and Thursdays in our counselling area. Staff will be there to help students.
This Week At HDSMS Regulars
Intramurals: Information and schedule is up on the big board in the foyer.
Athletics Schedule: We have a lot going on with regards to athletics so please click here each week to see the latest schedule.
PAC Update: The minutes from our last meeting can be found here. Our next meeting is schedule for Wednesday March 13, 2019 at 6:30.
What's Up At LSS: Langley Secondary regularly puts out a blog celebrating the awesome things going on there. Click here to access the Saints Scoop.
District Community Bulletin Board: The District regularly updates parents and families on communities opportunities in and around Langley. Please click here to regularly check in with what opportunities are available.
Coming Up This Week
Monday
Diversity and Respect Week: Yellow Shirt Day
Board Games Club 3:00pm
Archery 3:00 – 5:00
Mixed Martial Arts 3:00 – 4:00pm
Tuesday
Diversity and Respect Week: Green Shirt Day
Open Gym Basketball 7:30 – 8:20
In-Door Soccer 3:00 – 4:00
Yearbook Club 3:00 – 4:00pm
Wednesday
Diversity and Respect Week: Blue Shirt Day
SOS Meeting 12:44 – 1:49
Mixed Martial Arts 3:00 – 4:00pm
After Three Club 3:00 – 5:00pm
Archery 5pm – 9pm
Thursday
Diversity and Respect Week: Purple Shirt Day
Staff vs Student Basketball Game – Block 7/8
Friday
Diversity and Respect Week: Rainbow Shirt Day
Report Cards distributed online
PUCKs 1:45 – 4:30pm
Kids Play 3:00 – 5:00pm