March 4, 2018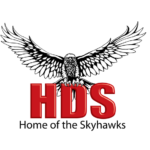 And then it was March. The time is really flying by. We have a busy couple weeks before we hit Spring Break. Here is what's coming up this week. 
New Information To Share:
PAC Meeting: Our next PAC meeting is this week on Wednesday …. 6:30pm in the Library. All parents are welcome!
Report Cards: These will be distributed online this Friday with paper copies available by request only in the office starting Monday March 11th. If you would like a paper copy, please click here to fill out a request. They will be ready for pick up in the office within 48 hours.
Student Led Conferences/Parent Teacher Interview: We will once again be using the online system for booking these appointments. The interviews/conferences will be held Thursday March 14th and the website to book will be available Tuesday March 5th. Please click here to access.
Respect & Diversity Week Event: This coming Thursday, March 1st until Friday, March 9th the Stafford SOGI Squad will be supporting a Respect & Diversity Week event where students dress up in a specific colour each day in order to gain house points (click here for schedule). The colours will connect with the meanings behind the colours on the rainbow pride flag! The SOGI Squad Members will be making announcements each morning to inform students of the various meanings that will belong to each day and there will be a collaboration board at the front entrance that links to the meaning for that day as well. Each student may earn up to three house points each day (per colour-specific item worn) and the SOGI Squad Members will make rounds throughout the day to tally up the participants' clothing items. 
Band Concert: We are excited to be having our first HD Stafford Middle Band Concert in quite some time on Tuesday March 6th. We will have an afternoon concert for our student body at 1:30 and then an evening show at 7:00pm. Parents and families are welcome to attend either show.
Langley Lions Grade 6 Pancake Breakfast: This Thursday we will be holding a pancake breakfast for all of our grade 6 students hosted by the Langley Lions group! Will be a great morning of food and spirit building!
Spring Break Day Camps: Our partnered community groups have come together to offer our students unique and fun fill day camps during spring break. March 22nd and 27th there will be Basketball, Indoor Soccer, Self-defence, Art, and Swimming. If you need more information please email our Community School Coordinator, Mr Hendy (bhendy@sd35.bc.ca) 
Grade 7 Fundraiser Night – Pub Night (March 10, 2018): Come and raise a glass at Murrayville Town Pub to help support Grade 7 Camp. This is no regular burger and beer pub night! Your ticket gets you a full roast beef dinner as well as one of a beer, wine or highball. Tickets are $25 or $45 for a pair. There will be a toonie toss, square board game, silent auction, raffle, lottery trees, and more! Come out and support the kids having a successful camp trip, and have a fun night! Doors open 5pm, dinner starts at 6pm. Please click here for more info. Tickets are available in the office or by contacting Tamie Tamie33@telus.net 604-807-9902 or Brenda blhunter.est2017@gmail.com (778) 839-1963‬
Grade 7 Fundraiser Night – Paint Nite (March 8, 2018): This will be held at Clayton Public House with artist Courtney Powell. You will have the opportunity to enjoy some drinks and food as you create your own version of the painting Surreal Beach. Tickets are $45 with $15 from each being donated to Grade 7 Camp. Please click here for more information and to purchase tickets.
Information From Last Week:
Board Games Club: Mondays from 3:00 – 4:00pm in the community room we will have board games available for students and adults to join.  Everyone is welcome. If you have any board games you wish to donate please connect with Brad. Please mention this new after school program to your students.
Repurposing Grocery Bags: Are you upset with the amount of plastic we throw
out? Grocery bags, bread bags, produce bags and other "soft and clean" bags can be repurposed! Jenifer Kosman, a Brookswood resident, makes mats for homeless people out of these "soft" bags.  HD Stafford is now assisting Mrs. Kosman in collecting clean bags. Bags that do not work are Ziploc-type bags, garbage bags, or snack bags. It takes about 800 bags to make 1 mat! Please send your bags with your child and have them deposited in the bin at the front of the school. (Or Ms. Cowling's room – rm 136)
This Week At HDSMS Regulars
Intramurals: Information and schedule is up on the big board in the foyer.
Athletics Schedule: We have a lot going on with regards to athletics so please click here each week to see the latest schedule.
PAC Update: The minutes from our February PAC meeting are available by clicking here. Our next meeting is scheduled for March 7th at 6:30pm
What's Up At LSS: Langley Secondary regularly puts out a blog celebrating the awesome things going on there. Click here to access the Saints Scoop.
District Community Bulletin Board: The District regularly updates parents and families on communities opportunities in and around Langley. Please click here to regularly check in with what opportunities are available.
Professional Learning: Here are a few of the professional learning articles, websites and videos I have "scooped" to Leadership With Purpose: Random Curation of a Passionate Educator Be sure to check out the following:
Coming Up This Week
SOGI Squad 11:20 – 12:00
Archery 3:30 – 5pm
Girls Rugby Practice 3:00 – 4:00
Mixed Martial Arts 3:00 – 4:00pm
Board Games 3:00 – 4:00pm
Tuesday
Band concert – Blocks 7 & 8
Grade 7 Girls Basketball Jamboree (LCS)
In-Door Soccer 3:00 – 4:00
Wrestling 4:30-6pm
Spring Concert 7:00pm
Wednesday
Grade 5 Basketball Jamboree (HDS)
Grade 6 Girls Basketball Jamboree (LCS)
Grade 6 Boys Basketball Jamboree (Yorkson)
After 3 Program 3:00pm – 5:00pm
Mixed Martial Arts 3:00 – 4:00pm
PAC Meeting 6:30pm
Thursday
Team Leader Meeting 7:30am (agenda TBD)
Lions Pancake Breakfast 
SOGI Squad 11:20 – 12:00
Yearbook Club 3:00 – 4:00pm
Lego Robotics 3:00-4:30pm
Rugby 7 Tournament at DW Poppy
Grade 7 Girls Basketball Vs Noel Booth 3:15 – 4:15
Drama Club 3:00 – 4:00pm
Wrestling 4:30-6pm
Gr 7 Paint Night Fundraiser 7pm
Friday
Report Cards distributed online
PUCKS – 2:00 – 5:30pm