March 11, 2018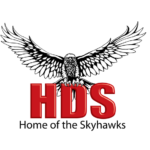 Hopefully everyone was able to get out and enjoy some of that beautiful sun … and WARMTH. Spring is here (I hope). It's the final stretch before the break so you know HDSMS will be busy. Here is what's coming up this week. 
New Information To Share:
One Hour Early Dismissal:  A reminder that this Wednesday and Thursday is one hour early dismissal for Student Led Conferences/Parent Teacher Interviews. Students will be dismissed at 1:49.
Grade 8 Power Play Entrepreneur Fair: This Tuesday is our Grade 8 Power Play Entrepreneur Fair. The students have been working very hard over the past few weeks getting their products designed, prototyped, tested, adjusted, marketed and are now ready for customers. Parents are welcome to stop buy and start their Christmas shopping early!
Report Cards: These were distributed online last Friday through the MyEdBC parent portal. Paper copies available by request only in the office starting Monday March 11th. If you would like a paper copy, please click here to fill out a request. They will be ready for pick up in the office within 48 hours.
Student Led Conferences/Parent Teacher Interview: We will once again be using the online system for booking these appointments. The interviews/conferences will be held Thursday March 14th and the website to book will be available Tuesday March 5th. Please click here to access. 
GET YOUR YEARBOOKS: Snapchat doesn't last forever but yearbooks do! Order your Stafford 2017/2018 yearbook now!!! Yearbooks cost $35 now….but the cost goes up after Spring Break. Order at the Stafford office or by clicking this link below. Limited numbers available so don't wait!
EdCamp35 Registration Is Now Open: Registration for EdCamp35 2018 is open! We hope you enjoyed last year's conference as much as we enjoyed hosting it. This year promises much of the same: great conversations about education between teachers, parents, students, and other community members. Sign up for collaboration, inspiration, food truck lunch, prizes and so much more! EdCamp35 takes place Saturday, April 14, 8:30 AM to 2:30 PM at H.D. Stafford Middle School. Coffee, snacks, and lunch provided. If you need a refresher on what to expect, check out our new and improved website with everything you need to know, here. Otherwise, we hope you'll let us know you're coming by registering for free at this link below.
LSS Softball Academy Info Night: The Langley Secondary Softball Academy will be hosting an information night on Monday March 12 @ 7pm in the Langley Secondary Library. Information can be found at www.lssbaseballacademy.com
Information From Last Week:
Spring Break Day Camps: Our partnered community groups have come together to offer our students unique and fun fill day camps during spring break. March 22nd and 27th there will be Basketball, Indoor Soccer, Self-defence, Art, and Swimming. If you need more information please email our Community School Coordinator, Mr Hendy (bhendy@sd35.bc.ca)
Board Games Club: Mondays from 3:00 – 4:00pm in the community room we will have board games available for students and adults to join.  Everyone is welcome. If you have any board games you wish to donate please connect with Brad. Please mention this new after school program to your students.
This Week At HDSMS Regulars
Intramurals: Information and schedule is up on the big board in the foyer.
Athletics Schedule: We have a lot going on with regards to athletics so please click here each week to see the latest schedule.
PAC Update: The minutes from our February PAC meeting are available by clicking here. Our next meeting is scheduled for April 18th at 6:30pm
What's Up At LSS: Langley Secondary regularly puts out a blog celebrating the awesome things going on there. Click here to access the Saints Scoop.
District Community Bulletin Board: The District regularly updates parents and families on communities opportunities in and around Langley. Please click here to regularly check in with what opportunities are available.
Professional Learning: Here are a few of the professional learning articles, websites and videos I have "scooped" to Leadership With Purpose: Random Curation of a Passionate Educator Be sure to check out the following:
10 Things About Childhood Trauma Every Teacher Needs To Know

21 Day Anxiety Challenge
Coming Up This Week
Monday
SOGI Squad to SBO in afternoon
Archery 3:30 – 5pm
Girls Rugby Practice 3:00 – 4:00
Mixed Martial Arts 3:00 – 4:00pm
Board Games 3:00 – 4:00pm
Tuesday
Grade 8 Power Play Expo – Blocks 2 – 6
In-Door Soccer 3:00 – 4:00
Wrestling 4:30-6pm
Wednesday
One hour early dismissal – Student Led Conferences/Parent Teacher Interviews
After 3 Program 3:00pm – 5:00pm
Thursday
One hour early dismissal – Student Led Conferences/Parent Teacher Interviews
SOGI Squad 11:20 – 12:00
Yearbook Club 3:00 – 4:00pm
Lego Robotics 3:00-4:30pm
Drama Club 3:00 – 4:00pm
Wrestling 4:30-6pm
Friday
PUCKS – 2:00 – 5:30pm