March 10, 2019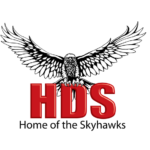 Hope you all got out and enjoyed the weekend! That Vitamin D feels so good … even if it was a little cold. Here is what's coming up during our final week before Spring Break.
New Information To Share:
One Hour Early Dismissal: Just a reminder that students will be dismissed one hour early on Wednesday and Thursday this week to accommodate student led conferences.
Student Led Conferences: Students will be dismissed one hour early on March 13th and 14th. If you would like an appointment on Wednesday, please connect with the directly. If you are planning on attending Thursday evening, please click here to book an appointment online.
Power Play Young Entrepreneur Event: Over the past few weeks, our grade 8s have been designing, prototyping, marketing and advertising their young entrepreneur creations. And this Tuesday they will take their products to market in our large gym! There will be a variety of items for sale so please feel free to stop by.
Grade 6 Pancake Breakfast: On Tuesday March 12th we will have our annual Gr.6 Pancake Breakfast put on by the Langley Lions. This will be in the small gym in Blocks 1-4. 
PAC Meeting: This week is our PAC meeting on Wednesday at 6:30.
Spirit Assembly: We will have a Spirit Assembly to end the term on Friday in blocks 7 & 8. Please enStudents are to dress in their house colours that day. 
Spring Break Camps: Our school has partnered up with several community groups to offer free spring break camps. Forms are available from your child's teacher as well as in the office.
TEDx LangleyEd: We have our 5th annual TEDxLangleyEd coming up on April 6th.  It is a great line up of speakers/performers and a powerful day of learning and connecting. Check out the website by clicking here.  
Information From Last Week:
Accessibility Pathway:  Well done to Mr Hendy, our Community Coordinator, for working tenaciously with the Rick Hanson Foundation to receive a grant to build a wheelchair pathway around the school's grass area.  We're looking forward to putting some thought into our outdoor needs and supporting true inclusion for our kids.
This Week At HDSMS Regulars
Intramurals: Information and schedule is up on the big board in the foyer.
Athletics Schedule: We have a lot going on with regards to athletics so please click here each week to see the latest schedule.
PAC Update: The minutes from our last meeting can be found here. Our next meeting is schedule for Wednesday March 13, 2019 at 6:30.
What's Up At LSS: Langley Secondary regularly puts out a blog celebrating the awesome things going on there. Click here to access the Saints Scoop.
District Community Bulletin Board: The District regularly updates parents and families on communities opportunities in and around Langley. Please click here to regularly check in with what opportunities are available.
Coming Up This Week
Monday
Grade 5 Basketball Jamboree
Board Games Club 3:00pm
Archery 3:00 – 5:00
Mixed Martial Arts 3:00 – 4:00pm
Tuesday
Grade 6 Pancake Breakfast
Power Play Young Entrepreneur Event
Open Gym Basketball 7:30 – 8:20
In-Door Soccer 3:00 – 4:00
Yearbook Club 3:00 – 4:00pm
Wednesday
One hour early dismissal for students
Mixed Martial Arts 3:00 – 4:00pm
After Three Club 3:00 – 5:00pm
Archery 5pm – 9pm
PAC Meeting 6:30pm
Thursday
One hour early dismissal for students
Student Led Conferences
Friday
Spirit Assembly Block 7/8
PUCKs 1:45 – 4:30pm
Kids Play 3:00 – 5:00pm