June 24, 2018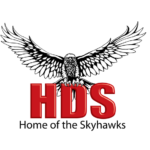 And then there was one … week that is. It is really hard to believe how fast this year has flown by! We have one more busy week left and then it is time to close the book on another school year. On behalf of the entire staff at HDSMS, we hope you have a safe, enjoyable and relaxing summer break.
New Information To Share:
Exploration Classes: The last day for Exploration classes will be Tuesday June 26th.
Awards Ceremony: We will have our awards ceremony on Monday June 25th at 9:00am in the gym. Parents are welcome to attend. The parents of award recipients have been notified and directly invited.
Report Card Distribution: This will happen from 8:30 – 9:30 on Thursday out of your homerooms. Students can come and pick up their report card and then are free to leave school. Students who take the bus will be picked up at 9:30. Report cards will also be available through MyEdBC on Thursday … same as term one and two. 
Spirit Assembly: We will have our year end spirit assembly on Wednesday June 26th during blocks 7 & 8.
Summer Hours: The office will be open during the first week of July (except Canada Day Monday) and then will reopen on August 20th.
Information From Last Week:
None
This Week At HDSMS Regulars
Intramurals: Information and schedule is up on the big board in the foyer.
Athletics Schedule: We have a lot going on with regards to athletics so please click here each week to see the latest schedule.
PAC Update: The minutes from our May PAC meeting are available by clicking here. Our next meeting is scheduled for September 2018.
What's Up At LSS: Langley Secondary regularly puts out a blog celebrating the awesome things going on there. Click here to access the Saints Scoop.
District Community Bulletin Board: The District regularly updates parents and families on communities opportunities in and around Langley. Please click here to regularly check in with what opportunities are available.
Professional Learning: Here are a few of the professional learning articles, websites and videos I have "scooped" to Leadership With Purpose: Random Curation of a Passionate Educator Be sure to check out the following:
Coming Up This Week
Monday
Awards Ceremony – 9:00am
Archery 3:30 – 5pm
Tuesday
Grade 8 Farewell Garden Party – 12:30 – 2:30
Wednesday
Last full day of classes
Spirit Assembly – Block 7 & 8
Thursday
Report Card Pick Up – 8:30 – 9:30am
Friday
Admin Day – no school for students
Important Dates Until The End Of The Year
June 25 Awards ceremony
June 26 Grade 8 Farewell and Garden Party
June 27 Last full day of classes for students
June 27 Spirit Assembly block 7/8
June 28 Report Cards distributed
June 29 Administration Day