June 10, 2018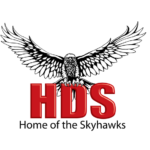 Only three week left! It really is hard to believe when you think about it. We have some awesome things planned for our students and the community to hang on! Here is what's coming up this week.  
New Information To Share:
Band Concert: This Thursday is our year end band concerts. There will be one at 1:30 for the entire school. Families are welcome to join us for this concert if it fits their schedule. There will also be a show at 7:00pm for the entire community so please try to attend. It will be great to showcase how far the kids have come.
Stafford Olympics: This Wednesday is our annual Stafford Olympics! This day is so much fun for our students as they dress up in their house colours and compete in Sports Day – esque events. Families are welcome to come and watch and cheer the students on.
Locker Clean-Up: Locker clean up for students is coming on June 20th and 21st. Please encourage your child to consider looking for long lost lunches and such prior to those days so that it goes a little smoother for the entire school.
Information From Last Week:
None
This Week At HDSMS Regulars
Intramurals: Information and schedule is up on the big board in the foyer.
Athletics Schedule: We have a lot going on with regards to athletics so please click here each week to see the latest schedule.
PAC Update: The minutes from our May PAC meeting are available by clicking here. Our next meeting is scheduled for September 2018.
What's Up At LSS: Langley Secondary regularly puts out a blog celebrating the awesome things going on there. Click here to access the Saints Scoop.
District Community Bulletin Board: The District regularly updates parents and families on communities opportunities in and around Langley. Please click here to regularly check in with what opportunities are available.
Professional Learning: Here are a few of the professional learning articles, websites and videos I have "scooped" to Leadership With Purpose: Random Curation of a Passionate Educator Be sure to check out the following:
Coming Up This Week
Monday
Archery 3:30 – 5pm
BBBS Explorations & Coffee House 3:00 – 5:00pm
Tuesday
In-Door Soccer 3:00 – 4:00
Wednesday
Stafford Olympics
After 3 Program 3:00pm – 5:00pm
Thursday
Band Concert – 1:30 & 7:00pm
SOGI Squad 11:20 – 12:00am
Drama Club 3:00 – 4:00pm
Friday
Important Dates Until The End Of The Year
June 13 Stafford Olympics
June 14 Band Concert
June 19 Theatre Sport Day
June 19 Grade 6 Field Trip to Playland
June 20 Grade 8 Field Trip to Playland
June 21 LSS Grad Walk
June 22 Student Success Day
June 22 Grade 5 Feeder School Visit
June 24 Car Show
June 25 Awards ceremony
June 26 Grade 8 Farewell and Garden Party
June 27 Last full day of classes for students
June 27 Spirit Assembly block 7/8
June 28 Report Cards distributed
June 29 Administration Day