January 27, 2019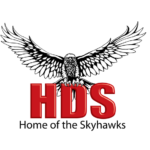 Hope you all had a great weekend! Here's what's coming up this week.
New Information To Share:
Term 3 Explorations: It is time another rotation to begin! Term 3 explorations begin on Monday January 28th
Grade 7 Bake Sale: The grade 7's are hosting a bake sale this Wednesday January 30th at lunch time just outside the theatre. All proceeds will go towards Camp!
New Online Store: There will be an online store launching on January 26th for our school community to purchase Stafford Swag (see the above link). It will be open for two weeks until it closes! All items have minimal markups to get as many students into these as possible! Click here to check out what's available.
Zones of Regulation Parent Night: James Hill Elementary is putting on a Zones of Regulation parent
education night on February 4thto teach parents how they can support self-regulation and self-awareness at home (aligning with Zones of Regulation across the LSS family).
Information From Last Week:
None this week.
This Week At HDSMS Regulars
Intramurals: Information and schedule is up on the big board in the foyer.
Athletics Schedule: We have a lot going on with regards to athletics so please click here each week to see the latest schedule.
PAC Update: The minutes from our last meeting can be found here.
What's Up At LSS: Langley Secondary regularly puts out a blog celebrating the awesome things going on there. Click here to access the Saints Scoop.
District Community Bulletin Board: The District regularly updates parents and families on communities opportunities in and around Langley. Please click here to regularly check in with what opportunities are available.
Coming Up This Week
Monday 
Board Games Club 3:00pm  
Archery 3:00 – 5:00 
Mixed Martial Arts 3:00 – 4:00pm  
Boys Basketball @ACSS *Early Dismissal 
Tuesday 
Open Gym Basketball 7:30 – 8:20 
Yearbook Club 3:00 – 4:00pm 
Gr.8 girls basketball game at LFM (2:30 dismissal) 
Wednesday 
SOS Meeting 12:44 – 1:49 
Mixed Martial Arts 3:00 – 4:00pm  
After Three Club 3:00 – 5:00pm  
Archery 5pm – 9pm 
Thursday 
Friday 
Pucks 1:45 – 4:30pm 
Kids Play 3:00pm – 5:00pm