January 20, 2019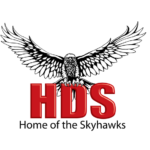 Happy Sunday! Hopefully everyone enjoyed their weekend! Here is what's coming up this week.
New Information To Share:
PAC Meeting: This Wednesday is our PAC meeting at 6:30. As always, all parents are welcome.
Taste of LSS: On Friday, our grade 8s will be going to Langley Secondary as part of their transition to high school They will spend the morning participating in a variety of activities to begin connecting them with the staff and the school. Permission forms are due by Wednesday.
Information From Last Week:
None this week.
This Week At HDSMS Regulars
Intramurals: Information and schedule is up on the big board in the foyer.
Athletics Schedule: We have a lot going on with regards to athletics so please click here each week to see the latest schedule.
PAC Update: The minutes from our last meeting can be found here.
What's Up At LSS: Langley Secondary regularly puts out a blog celebrating the awesome things going on there. Click here to access the Saints Scoop.
District Community Bulletin Board: The District regularly updates parents and families on communities opportunities in and around Langley. Please click here to regularly check in with what opportunities are available.
Coming Up This Week
Monday 
Board Games Club 3:00pm  
Archery 3:00 – 5:00 
Mixed Martial Arts 3:00 – 4:00pm  
Girls Home Game vs ABC 3:00pm  
Tuesday 
Open Gym Basketball 7:30 – 8:20 
Yearbook Club 3:00 – 4:00pm 
Wednesday 
Mixed Martial Arts 3:00 – 4:00pm  
After Three Club 3:00 – 5:00pm  
Archery 5pm – 9pm 
PAC Meeting 6pm 
Thursday 
Friday 
Taste of LSS for Grade 8s 
Pucks 1:45 – 4:30pm 
Kids Play 3:00pm – 5:00pm