January 14, 2018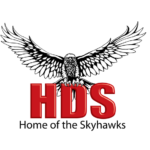 Hope everyone had a great weekend. We have a busy few days ahead of us, so please be sure to read through the information below.
New Information To Share:
Information From Last Week:
Collaboration Afternoon: A reminder that Monday January 15th is a staff collaboration afternoon. Students will be dismissed at 1:24pm
Practicum Students at HDSMS: We are proud at HD Stafford Middle to consistently host students from university and college during their practicums in areas such as teacher, special education assistants and social workers. Just a heads up that over the next few months we will have several students from these areas working in our school and in our classes.
Parents/Community Volunteers: HD Stafford Middle school is looking for volunteers to help in a variety of ways. If you have interest in helping in our lunch program, reading to students, coaching, afterschool programs or event nights please contact our community school coordinator at bhendy@sd35.bc.ca
DPAC EdCamp Express: The first annual DPAC EdCamp Express is being held this Thursday January 18th from 6:00pm – 9:00 at the School Board Office. This "unconference" is an opportunity for all stakeholders in education to connect and discuss and learn about a variety of topics related to student success. Please click here for more information and to register.
Community Room Blog: As many of you know, we are proud of our work with the surrounding partners in our community to best support all of our students. And over the past couple years, it has been a specific goal of ours to develop the community school model here at HD Stafford Middle School. As a part of that, we have recently created a Community Room Blog to share the ways we are working with our community for the betterment of kids. I would encourage you to check it out by clicking here.
This Week At HDSMS Regulars
Intramurals: The bleachers are finished so we are back in action. Information and schedule is up on the big board in the foyer.
Athletics Schedule: We have a lot going on with regards to athletics so please click here each week to see the latest schedule.
PAC Update: The December PAC Newsletter is now available by clicking here. Also, the minutes from our December PAC meeting are available by clicking here. Our next meeting is scheduled for January 17th at 6:30pm
What's Up At LSS: Langley Secondary regularly puts out a blog celebrating the awesome things going on there. Click here to access the Saints Scoop.
Professional Learning: Here are a few of the professional learning articles, websites and videos I have "scooped" to Leadership With Purpose: Random Curation of a Passionate Educator Be sure to check out the following:
Coming Up This Week
Monday
Collaboration Afternoon – students dismissed at 1:24
Archery 3:30 – 5pm
Grade 8 Boys basketball game vs Brookswood at HDSMS 3:15pm
Tuesday
Langley Eclipse 3:00 – 5:00 Large Gym
In-Door Soccer 3:00 – 4:00
Wrestling 4:30-6pm
Wednesday
Grade 8 Boys basketball game at Credo 3:15pm
After 3 Program 3:00pm – 5:00pm
PAC Meeting 6:30
Thursday
House Team Assemblies – please see schedule above
SOGI Collective at 11:20
Yearbook Club 3:00 – 4:00
Lego Robotics 3:00-4:30pm
Wrestling 4:30-6pm
Friday
PUCKS 2-5:30pm