January 13, 2019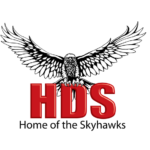 Hope you all got out and enjoyed the sun! And made it out to the Hometown Hockey event in Langley … it was a lot of fun. Here's what's coming up this week.
New Information To Share:
Collaboration Afternoon: Just a reminder that Monday January 14th is early dismissal … at 1:34pm. Staff will be engaging in collaborative professional development.
Information From Last Week:
Student Attendance/Tardiness: As we start a new year, it's a good time to remind students and families the importance of both consistent attendance as well as arriving to school on time in the morning. So much learning now occurs in a collaborative manner to being at school is crucial.
This Week At HDSMS Regulars
Intramurals: Information and schedule is up on the big board in the foyer.
Athletics Schedule: We have a lot going on with regards to athletics so please click here each week to see the latest schedule.
PAC Update: The minutes from our last meeting can be found here.
What's Up At LSS: Langley Secondary regularly puts out a blog celebrating the awesome things going on there. Click here to access the Saints Scoop.
District Community Bulletin Board: The District regularly updates parents and families on communities opportunities in and around Langley. Please click here to regularly check in with what opportunities are available.
Coming Up This Week
Monday
Collaboration Afternoon – students dismissed at 1:34
Board Games Club 3:00pm
Archery 3:00 – 5:00
Boys Basketball Away Game Early Dismissal
Girls Basketball Practice 3:00pm
Tuesday
Open Gym Basketball 7:30am – 8:15am
Yearbook Club 3:00 – 4:00pm
Girls Basketball AWAY Game 2:10 Dismissal
Indoor Soccer 3pm – 5pm
Wednesday
Archery 5pm – 9pm
After Three Club 3:00 – 5:00pm
Girls Basketball Practice 3:00pm
Thursday
Open Gym Basketball 7:30am – 8:15am
Friday
Pucks 1:45 – 4:30pm
Kids Play 3:00pm – 5:00pm