February 24, 2019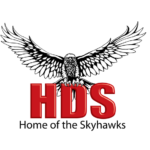 Happy Family Day! I hope you all have been able to enjoy some time with those that you love. It's a short week, but a busy one! Here's what's coming up.
New Information To Share:
Report Card Prep Day: We have our next report card prep day this Monday, February 25th. Students are dismissed at 11:20. It will be a Day 1, Blocks 5-8.
Homework Club: We have a homework club for students running on Tuesday and Thursdays in our counselling area. Staff will be there to help students.
Diversity and Respect Week: This week and into next, we will be celebrating our District's Diversity and Respect Week with a variety of different activities in our classrooms. Wednesday is the province-wide Pink Shirt Day so be sure to wear your pink in honour of kindness and respect of one another.
PAC Meeting:  A reminder that our PAC meeting is this Wednesday night at 6:30. All parents are welcome to attend.
Information From Last Week:
Severe Weather/School Closure Procedures: With snow in the forecast this week, it's a good time to remind our families that information regarding school closures is always posted on our website (hdsms.sd35.bc.ca) as well as the district website (sd35.bc.ca). We will also share out information through our normal channels of communication … email, Facebook, Instagram, Twitter and the Remind texting app. Please be sure you are plugged into one of those as well.
This Week At HDSMS Regulars
Intramurals: Information and schedule is up on the big board in the foyer.
Athletics Schedule: We have a lot going on with regards to athletics so please click here each week to see the latest schedule.
PAC Update: The minutes from our last meeting can be found here.
What's Up At LSS: Langley Secondary regularly puts out a blog celebrating the awesome things going on there. Click here to access the Saints Scoop.
District Community Bulletin Board: The District regularly updates parents and families on communities opportunities in and around Langley. Please click here to regularly check in with what opportunities are available.
Coming Up This Week
Monday
Report Card Prep Day – students dismissed at 11:20am
Tuesday
Grade 8 Field Trip – Snowshoeing
Open Gym Basketball 7:30 – 8:20
In-Door Soccer 3:00 – 4:00
Yearbook Club 3:00 – 4:00pm
Wednesday
Diversity and Respect Week: Pink Shirt Day
Mixed Martial Arts 3:00 – 4:00pm
After Three Club 3:00 – 5:00pm
Archery 5pm – 9pm
PAC Meeting 6:30
Thursday
Diversity and Respect Week: Red Shirt Day
Friday
Diversity and Respect Week: Orange Shirt Day
House Team Afternoon – Block 7/8
PUCKs 1:45 – 4:30pm
Kids Play 3:00 – 5:00pm