February 18, 2018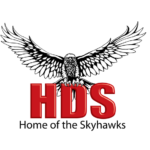 Happy Sunday! Hope you all are enjoying a great weekend. The weather has certainly been interesting the past couple days. I'm sure Spring will be here soon. Here is what's coming up This Week At HDSMS: February 19th. 
New Information To Share:
Upcoming Pro D Day: Just a reminder that this Friday is a Professional Development Day for staff. There is no school for students. Also not that Monday February 26 is a half day for students as staff prepare for upcoming report cards. Dismissal that day is at 11:20.
HD Stafford Coffee House: Exciting family event is coming up on March 1st at HD Stafford middle school at 7pm-9pm. We will have a group of students performing and we will supply coffee, tea, and snacks. Click on this link for more information: Coffee House Flyer  and rsvp at this link.
Board Games Club: Mondays from 3:00 – 4:00pm in the community room we will have board games available for students and adults to join.  Everyone is welcome. If you have any board games you wish to donate please connect with Brad. Please mention this new after school program to your students.
Repurposing Grocery Bags: Are you upset with the amount of plastic we throw
out? Grocery bags, bread bags, produce bags and other "soft and clean" bags can be repurposed! Jenifer Kosman, a Brookswood resident, makes mats for homeless people out of these "soft" bags.  HD Stafford is now assisting Mrs. Kosman in collecting clean bags. Bags that do not work are Ziploc-type bags, garbage bags, or snack bags. It takes about 800 bags to make 1 mat! Please send your bags with your child and have them deposited in the bin at the front of the school. (Or Ms. Cowling's room – rm 136)
Information From Last Week:
Neon Dance: Our PAC is hosting a Neon Dance on February 22nd (the night before the Pro D Day). Tickets are $5.00 and will be available for sale at lunch on February 8th and 15th. If you are unable to afford a ticket, please talk to Mr. Davids or Ms Hayer. For more information, check out this flyer!
Grade 7 Fundraiser Night – Pub Night (March 10, 2018): Come and raise a glass at Murrayville Town Pub to help support Grade 7 Camp. This is no regular burger and beer pub night! Your ticket gets you a full roast beef dinner as well as one of a beer, wine or highball. Tickets are $25 or $45 for a pair. There will be a toonie toss, square board game, silent auction, raffle, lottery trees, and more! Come out and support the kids having a successful camp trip, and have a fun night! Doors open 5pm, dinner starts at 6pm. Please click here for more info. Tickets are available in the office or by contacting Tamie Tamie33@telus.net 604-807-9902 or Brenda blhunter.est2017@gmail.com (778) 839-1963‬
Grade 7 Fundraiser Night – Paint Nite (March 8, 2018): This will be held at Clayton Public House with artist Courtney Powell. You will have the opportunity to enjoy some drinks and food as you create your own version of the painting Surreal Beach. Tickets are $45 with $15 from each being donated to Grade 7 Camp. Please click here for more information and to purchase tickets.
This Week At HDSMS Regulars
Intramurals: Information and schedule is up on the big board in the foyer.
Athletics Schedule: We have a lot going on with regards to athletics so please click here each week to see the latest schedule.
PAC Update: The minutes from our February PAC meeting are available by clicking here. Our next meeting is scheduled for March 7th at 6:30pm
What's Up At LSS: Langley Secondary regularly puts out a blog celebrating the awesome things going on there. Click here to access the Saints Scoop.
District Community Bulletin Board: The District regularly updates parents and families on communities opportunities in and around Langley. Please click here to regularly check in with what opportunities are available.
Professional Learning: Here are a few of the professional learning articles, websites and videos I have "scooped" to Leadership With Purpose: Random Curation of a Passionate Educator Be sure to check out the following:
7 Damaging Parenting Behaviours That Keep Children From Growing Into Leaders

Music and Emotion Through Time (video)
Coming Up This Week
Monday
Grade 6 vs Grade 8 Boys Basketball Game 3:00pm
Archery 3:30 – 5pm
Girls Rugby Practice 3:00 – 4:00
Mixed Martial Arts 3:00 – 4:00pm
Board Games 3:00 – 4:00pm
Tuesday
Grade 8 Course Planning
Grade 7 Boys and Girls Basketball games
In-Door Soccer 3:00 – 4:00
Wrestling 4:30-6pm
Wednesday
Division 7-6 Field Trip To Newlands
Grade 6 Boys and Girls Basketball games
After 3 Program 3:00pm – 5:00pm
Mixed Martial Arts 3:00 – 4:00pm
Thursday
SOGI Collective at 11:20
Staff vs Students Game Blocks 7 & 8. 
Yearbook Club 3:00 – 4:00pm
Lego Robotics 3:00-4:30pm
Drama Club 3:00 – 4:00pm
Wrestling 4:30-6pm
Friday
No school for students