February 18, 2019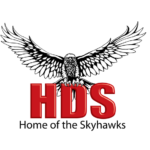 Happy Family Day! I hope you all have been able to enjoy some time with those that you love. It's a short week, but a busy one! Here's what's coming up.
New Information To Share:
Aboriginal Family Gathering: We are proud to once again be hosting the District Aboriginal Healthy Balance Family Gathering on the afternoon/evening of February 22nd. All the details are her in this flyer (click here). All staff, students and families are invited.
10 Way To Survive The Zombie Apocalypse: It is time for H.D. Stafford's production of "10 Ways to
Survive the Zombie Apocalypse" by Don Zolidis. Strap in and hold onto you brains for this public service announcement on the best techniques for surviving in a post-apocalyptic world with zombies, survivors, and everyone in between. Bring a friend or a family member… They may make good fodder for your getaway.
Performances: The 19th, 20th, 21st, and 22nd of February
Run Time: From 7pm to 8pm
General Admission: $10
Student Admission: $5
Family Admission: $20
General Admission, Student Pricing, and Family Rates are going to be available for cash at the box office during the lunch period.
Tickets will be available at the door while they last.
Report Card Prep Day: We have our next report card prep day coming up next Monday, February 25th. Students are dismissed at 11:20. For your planning purposes, we will have a Day 1, Blocks 5-8 on this day.
Information From Last Week:
Severe Weather/School Closure Procedures: With snow in the forecast this week, it's a good time to remind our families that information regarding school closures is always posted on our website (hdsms.sd35.bc.ca) as well as the district website (sd35.bc.ca). We will also share out information through our normal channels of communication … email, Facebook, Instagram, Twitter and the Remind texting app. Please be sure you are plugged into one of those as well.
This Week At HDSMS Regulars
Intramurals: Information and schedule is up on the big board in the foyer.
Athletics Schedule: We have a lot going on with regards to athletics so please click here each week to see the latest schedule.
PAC Update: The minutes from our last meeting can be found here.
What's Up At LSS: Langley Secondary regularly puts out a blog celebrating the awesome things going on there. Click here to access the Saints Scoop.
District Community Bulletin Board: The District regularly updates parents and families on communities opportunities in and around Langley. Please click here to regularly check in with what opportunities are available.
Coming Up This Week
Monday
Family Day
Tuesday
Earthquake Drill Block 7
Open Gym Basketball 7:30 – 8:20
In-Door Soccer 3:00 – 4:00
Yearbook Club 3:00 – 4:00pm
Zombie Show 7:00 – 9:00pm
Wednesday
Grade 8 Field Trip
Mixed Martial Arts 3:00 – 4:00pm
After Three Club 3:00 – 5:00pm
Archery 5pm – 9pm
Zombie Show 7:00 – 9:00pm
Thursday
Zombie Show 7:00 – 9:00pm
Friday
Aboriginal Family Gathering 5:00 –  9:00pm
Zombie Show 7:00 – 9:00pm
PUCKs 1:45 – 4:30
Kids Play (Cancelled)