December 3, 2017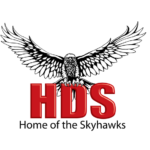 Crazy to think we are already into December. This calendar year has been flying by for sure. Only a few more weeks until Christmas and a two week break. Very busy up until then so please be sure to read through what's happening This Week at HDSMS.
Information To Share:
Skyhawks Invitational Basketball Tournament: Congrats to both our boys and girls grade 8 basketball teams for their great play on the weekend at our annual tournament. The girls finished fourth and the boys came in first. Thank you to Mr. Safiq, Mr Hendy and our amazing PAC for making this possible.
North Pole's Got Talent Auditions: Auditions for our upcoming North Pole's Got Talent on December 14th is this week on Monday and Tuesday. Please go to Mr. Cavalli's room after the lunch eating if you would like to perform in the show.
Extra Curricular Activities: Just a reminder that HD Stafford Middle is a busy place during the day and beyond. There are many extra-curricular opportunities so we encourage our students to listen to the announcements to see when meetings are. Also parents, check out the "Coming Up This Week" below for schedule meeting times.
PAC Meeting: Reminder there is a PAC meeting this Wednesday December 6th from 6:#0 – 7:30 in the Library.
Big Brother Big Sister Explorations: Starting Monday this club will run for 5 weeks on Monday's from 3:00-5:00pm. It's an after school program running from 3-5pm on Mondays for 5 weeks. The participants spend the first 45 minutes as a large group, playing sports, doing activities, playing games and having a snack. The remainder of the time is spent in their Explorations group which the students can sign up for at the beginning. These groups include baking, drawing and sketching, and drama. The program is free to join and there is an incredible group of volunteers coming to lead the program! Students can sign up at the office.
Jackets, Mitts and Toques: Free warm clothing will be available in the community room for students who are not bringing warm clothing. If you need assistance with this, please Mr.Hendy (bhendy@sd35.bc.ca) for details.
After- School Dance at LSS: All grade 4-8 students are welcome to learn dance (Jazz, Lyrical, Contemporary and Hip Hop) at LSS  – Wed. Jan. 10, 17, 24, 31 after school 3:30-4:30PM. These sessions will be taught by the LSS Dance Teacher Mrs. Lidemark and assisted by the LSS Dance students. Contact glidemark@sd35.bc.ca for more information. Or sign up here. If students are interested and need help applying, please contact Brad Hendy.
Intramurals: The bleachers are finished so we are back in action. Information and schedule is up on the big board in the foyer.
Athletics Schedule: We have a lot going on with regards to athletics so please click here each week to see the latest schedule.
PAC Update: Our October PAC Newsletter is now up at the HDSMS website. You can access it by clicking here.  
Minutes from our last PAC meeting are now available on the website. Our next meeting is December 6th 6:30 – 8:00.
Our Panago Pizza Fundraiser is currently underway. You can purchase a $12 gift card to Panago which allows you to purchase ANY medium pizza (specialty or unlimited toppings). We are limited to only 50 per month but the fundraiser will be going on all year. Please click here to purchase yours.
What's Up At LSS: Langley Secondary regularly puts out a blog celebrating the awesome things going on there. Click here to access the Saints Scoop.
Community Announcements: Often HD Stafford gets valuable information from community organizations in our surrounding area. These will be shared on the following link. This week we have the following:
None this week
Professional Learning: Here are a few of the professional learning articles, websites and videos I have "scooped" to Leadership With Purpose: Random Curation of a Passionate Educator Be sure to check out the following:
Connected, But Alone (video)

To Raise Brave Girls, Encourage Adventure (video)
Coming Up This Week
Monday
North Pole's Got Talent Auditions at lunch
Big Brother Big Sister Explorations 3:00 Band room, Dance Studio, Room.136.
Tuesday
North Pole's Got Talent Auditions at lunch
Wrestling 4:30-6pm
Grade 8 Girls basketball game @BSS 3:00
Wednesday
Grade 6 Field Trip to Wonder
Grade 8 Boys basketball game @Langley Christian 3:00
After 3 3:00pm – 5:00pm
PAC Meeting 6:30 – 7:30
Thursday
SOGI Collective at 11:20
Yearbook Club 3:00 – 4:00
Lego Robotics 3:00-4:30pm
Wrestling 4:30-6pm
Friday
PUCKs Hockey 2:00pm – 5:00pm