December 2, 2018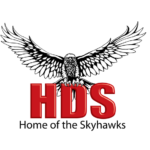 Hope you all had a great weekend. December is here …. only 3 weeks until Christmas break … and lots going on. Please read through the information carefully.
New Information To Share:
House Team Hallway Decorating Contest: We will be holding a (holiday themed) hallway decorating contest between house teams. The winning hallway will be decided by admin the last week before the break, with the winner announced and points awarded at our spirit assembly. See Mundeep if you have any questions surrounding this.
Rafiki bracelets: Bracelets that were ordered this weekend and hopefully will be here before the winter break, but with the Canada Post strike, I guess we just need to keep our fingers crossed. If you wanted one but missed the deadline, you can go to https://ca.shop.metowe.com/pages/rafiki-bracelet to order your directly.
Stafford's Spirit of Christmas Store: Please bring in any of your gently used household decor (example: picture frames), jewelry, clothes, books, toys and more. Me to We is going to set up a store with all prices under $5. Students (and staff) will have an opportunity to shop for gifts, have them wrapped so it's all a surprise for their loved ones at home. All proceeds will go to support Toys for Tots – or two of the girls wanted to shop for toys, wrap them, and take them to BC Children's hospital for kids who have to spend the holidays there. This was a student driven idea. They worked out all the details themselves and this is probably the only piece they asked for my help with! There will be a sign up for your class to come and shop.
WE Day Holiday Cards: Holiday cards order forms are out! Please forward your student, teacher and student teacher forms and money as they come in to Mundeep's classroom (120) or mailbox and a helpful Red house 8 elf will fill the order and put it in your mailbox for you to deliver. All cards were original student designs. These 5 were chosen from some tough school wide grade 8 competition. All profits will go to support Me to We (WE Villages). Thanks in advance for you support 😊
Information From Last Week:
Nite To December Christmas Concert: We will be having our annual Nite To Remember show on December 18th at 12:00 and December 19th at 6:00pm. It is a great opportunity to showcase the many talents of our students. And there will be a special guest appearance! Looking forward to seeing our Stafford Community in attendance.
School Status Alerts: Given that we are heading into the winter season, it's a good time to remind our Skyhawks Nation where they can get information regarding the status of HD Stafford Middle School. We will always keep you posted through our normal channels of communication. The more real time information will be through our text subscription (Remind), Facebook and Twitter. We also will share information via email. Final, you can go to the district website which you can access by clicking here.  
This Week At HDSMS Regulars
Intramurals: Information and schedule is up on the big board in the foyer.
Athletics Schedule: We have a lot going on with regards to athletics so please click here each week to see the latest schedule.
PAC Update: The minutes from our last meeting can be found here. Our next meeting is November 21st at 6:30pm
What's Up At LSS: Langley Secondary regularly puts out a blog celebrating the awesome things going on there. Click here to access the Saints Scoop.
District Community Bulletin Board: The District regularly updates parents and families on communities opportunities in and around Langley. Please click here to regularly check in with what opportunities are available.
Coming Up This Week
Monday
Board Games Club 3:00pm
Grade 8 Girls Game vs Clayton Heights
Tuesday
Open Gym Basketball 7:30am – 8:15am
Yearbook Club 3:00 – 4:00pm
Girls Game vs BSS
Bard in the Valley 4:30 – 6:30 (Theatre)
Indoor Soccer 3pm – 5pm
Wednesday
Boys Game 3:00
Archery 5pm – 9pm
After Three Club 3:00 – 5:00pm
Thursday
Open Gym Basketball 7:30am – 8:15am
Grade 7 Boys Volleyball Play Day @HDS 3:00-5:30pm All 3 Gyms
Friday
PUCKS Hockey 1:45
Kids Play CANCELLED
Skyhawks Invitational Tournament