December 16, 2018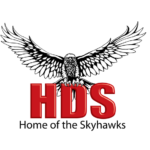 It's the last week before the break and there is so much going on. Lots of great Christmas spirit at HD Stafford Middle with lots going on so please be sure to read through the information carefully.
New Information To Share:
Nite To December Christmas Concert: We will be having our annual Nite To Remember show on December 18th at 12:00 and December 19th at 6:00pm. It is a great opportunity to showcase the many talents of our students. And there will be a special guest appearance for the matinee show! Looking forward to seeing our Stafford Community in attendance.
Spirit of Christmas Store: Thanks so much for all the donations! The store will be open Wednesday and Thursday this week. Students will have a chance to come with their class and peruse the merchandise. Purchases can be made on any of the days, but if kids like something they see during their walk about and have forgotten their money, they can come back with teacher permission at another time. Everything is $5 or less.
Information From Last Week:
Report Cards Distributed On Friday: Just a reminder that report cards will be distributed electronically this Friday. You can go to this link to log into MyEdBC to access the reports. This website will also assist you if you've forgotten your password or have never logged in. You may request a paper copy of the report card at the office. starting Monday December 17th. 
Pick Up/Drop Off: Just a reminder to those that drive students to school and pick up after …. the center lane on the East side of the building is a DRIVE THRU lane. Please do not stop in that lane to pick up or drop of students.
This Week At HDSMS Regulars
Intramurals: Information and schedule is up on the big board in the foyer.
Athletics Schedule: We have a lot going on with regards to athletics so please click here each week to see the latest schedule.
PAC Update: The minutes from our last meeting can be found here.
What's Up At LSS: Langley Secondary regularly puts out a blog celebrating the awesome things going on there. Click here to access the Saints Scoop.
District Community Bulletin Board: The District regularly updates parents and families on communities opportunities in and around Langley. Please click here to regularly check in with what opportunities are available.
Coming Up This Week
Monday
Board Games Club 3:00pm
Archery 3:00 – 5:00
Boys Basketball Home Game 3:00PM at HDS
Tuesday
Nite In December Christmas Concert – Block 5/6
Open Gym Basketball 7:30am – 8:15am
Yearbook Club 3:00 – 4:00pm
Bard in the Valley 4:30 – 6:30 (Theatre)
Girls Basketball Home Game @3:00PM at HDS
Indoor Soccer 3pm – 5pm
Wednesday
Archery 5pm – 9pm
After Three Club 3:00 – 5:00pm
Nite In December Christmas Concert – 6:00 – 7:30pm
Thursday
Division 6-3 & 6-4 Field Trip to Colossus
Open Gym Basketball 7:30am – 8:15am
Boys Basketball Exhibition vs. Yorkson @3:00PM at HDS
Friday
Spirit Assembly – Block 7/8
Pucks (resumes in January)
Kids Play 3:00pm – 5:00pm