April 29, 2018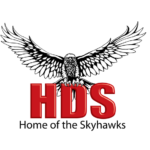 Hope you had a great weekend. Here is what's coming up this week. 
New Information To Share:
Professional Development Day: Just a reminder that this Friday, May 4th is a Professional Development Day for staff. Students do not attend.
Welcome New Staff: We are excited to have a couple of our vacancies filled until the end of the year. Please join me in welcome Brianna McDonald to our Library Tech position. She will be in the Library Learning Commons on Monday – Friday. Also take a moment to introduce yourself to Alyssa Elson who will be starting on Tuesday in our Fine Arts Exploration position. She comes with a background in Dance and Drama and will be a great addition.
ACCESS Coffee Cart and Bottle: The ACCESS program has changed the date of their "ACCESS Cafe" to Wednesdays. It will be open from 10-12 to staff and students outside of the ACCESS class (room 121). If anyone has purchased a coffee card they are all still on file so come on down and get your coffee and a baked good ! All proceeds from the coffee cart are going to a family in need in the Stafford community.
In addition to the coffee cart, the ACCESS program is doing bottle returns on a weekly basis to fundraise for a family in need. Please encourage students to recycle into the blue bins around the school and in addition if you have any bottles at home you want to part ways with you can bring them to the Room 121.
Information From Last Week:
Big Brother Big Sister Explorations: The Explorations after school program will be pushed back one week due to low participation. It will start on Monday April 30th. Please mention to your students to sign up at the office for after school activities. They offer baking, arts and crafts, drama and other great activities.
Summer Session Registration Now Open: With July rapidly approaching, the district will once again be offering several summer session opportunities for the middle years. Please go to the district summer session website for options and information … http://sd35summersession.ca/
Mustang Track Sessions: Just a reminder that the Langley schools track training will begin this Tuesday, April 10th at MacLeod Park. They are Tuesdays and Thursdays 3:00pm- 4:00pm. Coaches from Langley Mustangs will be leading the workouts. If your kids are interested please ask them to see Mr. Safiq
This Week At HDSMS Regulars
Intramurals: Information and schedule is up on the big board in the foyer.
Athletics Schedule: We have a lot going on with regards to athletics so please click here each week to see the latest schedule.
PAC Update: The minutes from our April PAC meeting are available by clicking here. Our next meeting is scheduled for May 16th at 6:30pm
What's Up At LSS: Langley Secondary regularly puts out a blog celebrating the awesome things going on there. Click here to access the Saints Scoop.
District Community Bulletin Board: The District regularly updates parents and families on communities opportunities in and around Langley. Please click here to regularly check in with what opportunities are available.
Professional Learning: Here are a few of the professional learning articles, websites and videos I have "scooped" to Leadership With Purpose: Random Curation of a Passionate Educator Be sure to check out the following:
Coming Up This Week
Monday
Grade 7s off to Camp
Archery 3:30 – 5pm
Girls Rugby Practice 3:00 – 4:00
Board Games 3:00 – 4:00pm
BBBS Explorations 3:00 – 4:00pm
Tuesday
In-Door Soccer 3:00 – 4:00
Langley Track Training at McLeod Athletic Park 3:00 – 4:00pm
Wednesday
Grade 7s return from Camp
After 3 Program 3:00pm – 5:00pm
Thursday
SOGI Squad 11:20 – 12:00am
Boys Rugby Game v. Clayburn Middle 2:00-3:15pm
Girls Rugby Game v. Clayburn Middle 3:15-4:30pm
Drama Club 3:00 – 4:00pm
Langley Track Training at McLeod Athletic Park 3:00 – 4:00pm
Friday
Pro D Day – no students