April 22, 2018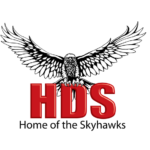 Hope everyone was able to get out an enjoy that beautiful sunshine this weekend! Felt very spring like out there. We have a busy week coming up (although not quite as busy as last week) so please read through carefully. 
New Information To Share:
Term 4 Explorations Start: Monday students switch to their last exploration rotation of the year.
Summer Session Registration Now Open: With July rapidly approaching, the district will once again be offering several summer session opportunities for the middle years. Please go to the district summer session website for options and information … http://sd35summersession.ca/
Big Brother Big Sister Explorations: The Explorations after school program will be pushed back one week due to low participation. It will start on Monday April 30th. Please mention to your students to sign up at the office for after school activities. They offer baking, arts and crafts, drama and other great activities.
Grade 6 Immunizations: Just a reminder for parents that the next round of grade 6 immunizations are this week. Parents/students may not pull consent the day of without a call to the public health nurse. Please contact Rene Stokala … 604-539-2900 ext 743035 … if you have any questions.
Track and Field Event: Congrats to all our students who competed last week in the HDSMS Track and Field Meet. It was a lot of fun and we will be represented well at the District Track and Field Meet on June 5th. If you missed it, here is a great video summary of the day.
Information From Last Week:
Mustang Track Sessions: Just a reminder that the Langley schools track training will begin this Tuesday, April 10th at MacLeod Park. They are Tuesdays and Thursdays 3:00pm- 4:00pm. Coaches from Langley Mustangs will be leading the workouts. If your kids are interested please ask them to see Mr. Safiq
This Week At HDSMS Regulars
Intramurals: Information and schedule is up on the big board in the foyer.
Athletics Schedule: We have a lot going on with regards to athletics so please click here each week to see the latest schedule.
PAC Update: The minutes from our April PAC meeting are available by clicking here. Our next meeting is scheduled for May 16th at 6:30pm
What's Up At LSS: Langley Secondary regularly puts out a blog celebrating the awesome things going on there. Click here to access the Saints Scoop.
District Community Bulletin Board: The District regularly updates parents and families on communities opportunities in and around Langley. Please click here to regularly check in with what opportunities are available.
Professional Learning: Here are a few of the professional learning articles, websites and videos I have "scooped" to Leadership With Purpose: Random Curation of a Passionate Educator Be sure to check out the following:
Coming Up This Week
Monday
Archery 3:30 – 5pm
Girls Rugby Practice 3:00 – 4:00
Mixed Martial Arts 3:00 – 4:00pm
Board Games 3:00 – 4:00pm
Tuesday
In-Door Soccer 3:00 – 4:00
Langley Track Training at McLeod Athletic Park 3:00 – 4:00pm
Boys Rugby Game at DW Poppy
Girls Rugby Game at HDSMS
Wednesday
Grade 6 Immunization
After 3 Program 3:00pm – 5:00pm
Mixed Martial Arts 3:00 – 4:00pm
Thursday
SOGI Squad 11:20 – 12:00am
Drama Club 3:00 – 4:00pm
Langley Track Training at McLeod Athletic Park 3:00 – 4:00pm
Friday