April 22, 2019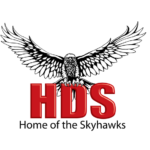 It's a short week, but a very busy one! Please take some time to go through the information below.
New Information To Share:
Phone Use And Social Media: It seems that there has been an increase of issues arising outside of school hours between students on social media accounts (Instagram, SnapChat, etc). While these often end up showing themselves at HD Stafford, it would be extremely helpful if parents could be diligent about checking their child's phones on a regular basis. It is important that you know how your child is using their social media to interact with others.
Track Meet: This Friday is our HD Stafford Track Meet at McLeod Athletic Park. All our students will be competing against one another to earn spots at our upcoming District Middle School Track Meet in June. Parents are welcome to attend and cheer them on. Please note that if you are driving your child home from McLeod Park you MUST check out with the homeroom teacher.
LSS 110th Anniversary Celebration: LSS would like to extend an invitation to attend the Langley Secondary School 110th Anniversary event on June 8th … click here  for details.
Grade 5 Information Night: This Wednesday at 5:00 is our Grade 5 Parent Information Night for our newest Skyhawks coming in September. Parents and students are welcome to attend. It will be followed by our PAC meeting at 6:30 in the Library.
PAC Meeting: We have our PAC meeting this Wednesday at 6:30pm. All are welcome to attend.
Information From Last Week:
DATE CHANGE For Neon Dance: The date of the upcoming dance is changing as our grade 7s are at camp on the original date. The Neon Dance will now be held on Thursday May 23rd.
City of Langley 3 on 3 Basketball Tournament: There is an opportunity to compete in a 3 on 3 basketball tournament for the City of Langley. The tournament is open to all HD Stafford students and will be held here at HDS on Monday May 6th.  
Stay Gold Car Show Volunteers: We are hosting the Stay Gold Custom Car Show on Sunday June 23rd this year. We're looking for adult and student volunteers to support this great community event. Last year this event raised over $4600 for our school in one day. Check out this link to see what it's all about. Please connect with Mr Hendy if you wish to volunteer.
This Week At HDSMS Regulars
Intramurals: Information and schedule is up on the big board in the foyer.
Athletics Schedule: We have a lot going on with regards to athletics so please click here each week to see the latest schedule.
PAC Update: The minutes from our last meeting can be found here.
What's Up At LSS: Langley Secondary regularly puts out a blog celebrating the awesome things going on there. Click here to access the Saints Scoop.
District Community Bulletin Board: The District regularly updates parents and families on communities opportunities in and around Langley. Please click here to regularly check in with what opportunities are available.
Coming Up This Week
Monday
Easter Monday
Tuesday
Open Gym Basketball 7:30 – 8:20
In-Door Soccer 3:00 – 4:00
Girls Rugby Game @HDS *Early Dismissal
Wednesday
After Three Club 3:00 – 5:00pm
Archery 5pm – 9pm
Grade 5 Parent Info Night 5:00 – 6:00
PAC Meeting 6:30-7:30
Thursday
Boys Rugby Game @HDS *Early Dismissal
Friday
Track Meet at MAP