April 15, 2018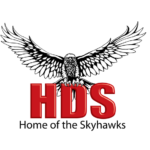 Hope you are all enjoying a great weekend. We have a very busy week coming up, even by HDSMS standards so be sure to check out the information below. 
New Information To Share:
PAC Meeting: A reminder that this Wednesday is our PAC meeting at 6:30 pm in the Library. Hope you are able to join us.
HDSMS Presents Little Sisters and Marvelous Munsch: 'Marvelous Munsch' featuring a collection of Robert Munsch's classic stories for the whole family adapted for the stage! The ensemble of grade 6 and 7 actors will perform: Angela's Airplane, Mud Puddle, Murmel Murmel Murmel, Mortimer, and The Paper Bag Princess.
'Little Sister' follows a handful of students through a turbulent chapter of their lives. Tackling the issues of self-image, obsession, and eating disorders in teenaged girls, Little Sister tells the story of five teenagers – three girls and two boys – who are caught in the web of contradictory messages about how they should look, feel, and behave.
*Little Sister is intended for audiences of 13+ due to coarse language and mature subject matter
Performances:
Tuesday April 17- Apri 20 @ 7:00pm
5.00 student
10.00 adult
20.00 Family (2 adults + children)
HDSMS SpeechFest: This Tuesday is our HDSMS SpeechFest competition in the big gym. Students have been competing in their own pods and will now go up against the rest of their grade peers. If they are successful on Tuesday they will compete in the Regional Semi Finals on Friday!
     Grade 7 & 8 Block 5 & 6
Grade 6 Block 7
Coffee House: Our second coffee house will take place on Monday 6-7pm. We will showcase student's talents and extend invites to parents and community members. Please let your child know to sign up in the community room.
HDS Track Meet: Will be held at McLeod Athletic Park (MAP) on Thursday, April 20th 9am – 130pm, rain or shine. Students will be travelling by bus to MAP. Please remind kids to be prepared for the weather. A small concession will be open during the meet, with proceeds going to our Gr. 7 Camp.
Mustang Track Sessions: Just a reminder that the Langley schools track training will begin this Tuesday, April 10th at MacLeod Park. They are Tuesdays and Thursdays 3:00pm- 4:00pm. Coaches from Langley Mustangs will be leading the workouts. If your kids are interested please ask them to see Mr. Safiq
Information From Last Week:
Grade 5 Parents Info Night: On April 18th from 5:30 – 6:30 we will be inviting our grade 5 parents and students to HD Stafford Middle school to hear what it's all about to be a Skyhawk! If you know any families with students coming to grade 6 or will be new to HD Stafford next year, please let them know.
This Week At HDSMS Regulars
Intramurals: Information and schedule is up on the big board in the foyer.
Athletics Schedule: We have a lot going on with regards to athletics so please click here each week to see the latest schedule.
PAC Update: The minutes from our February PAC meeting are available by clicking here. Our next meeting is scheduled for April 18th at 6:30pm
What's Up At LSS: Langley Secondary regularly puts out a blog celebrating the awesome things going on there. Click here to access the Saints Scoop.
District Community Bulletin Board: The District regularly updates parents and families on communities opportunities in and around Langley. Please click here to regularly check in with what opportunities are available.
Professional Learning: Here are a few of the professional learning articles, websites and videos I have "scooped" to Leadership With Purpose: Random Curation of a Passionate Educator Be sure to check out the following:
How The Arts Help Homeless Youth Heal and Build (video)

How To Fix A Broken School? Lead Fearlessly, Love Hard (video)
Coming Up This Week
Monday
Archery 3:30 – 5pm
Girls Rugby Practice 3:00 – 4:00
Mixed Martial Arts 3:00 – 4:00pm
Board Games 3:00 – 4:00pm
Coffee House 6:00 – 7:00pm
Tuesday
HDSMS SpeechFest in gym
Little Sister Show 1:00 – 2:00pm
In-Door Soccer 3:00 – 4:00
Langley Track Training at McLeod Athletic Park 3:00 – 4:00pm
Boys Rugby v. Yorkson 3:15 – 4:30pm
Little Sister and Marvelous Munsch 7:00 – 8:00
Wednesday
Little Sister Show 1:00 – 2:00pm
After 3 Program 3:00pm – 5:00pm
Mixed Martial Arts 3:00 – 4:00pm
Grade 5 Parent Info 5:30 pm
PAC Meeting 6:30pm
Little Sister and Marvelous Munsch 7:00 – 8:00
Thursday
SOGI Squad 11:20 – 12:00am
Girls Rugby v. Yorkson 3:15 – 4:30pm
Yearbook Club 3:00 – 4:00pm
Drama Club 3:00 – 4:00pm
Langley Track Training at McLeod Athletic Park 3:00 – 4:00pm
Girls Rugby at DW Poppy 3:15 – 4:30pm
Little Sister and Marvelous Munsch 7:00 – 8:00
Friday
Little Sister and Marvelous Munsch 7:00 – 8:00
HDS Track Meet at MAP 9:30 – 1:30pm