April 14, 2019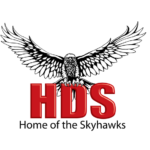 It's a short week, but a very busy one! Please take some time to go through the information below.
New Information To Share:
Good Friday & Easter Monday: Just a reminder that this Friday is Good Friday followed by Easter Monday. Students are not in attendance these days.
Term Four Explorations Start: This Wednesday will be the start of our final rotation of explorations. On a related note, we'd like to welcome back Mrs Miller from maternity leave. She will be in for Mrs Fontaine as the Home Arts teacher, who will be off having a baby of her own.
Rugby Champs: Congrats to both our boys and girls rugby teams who each one their respective tournaments at the Rugby 7s tournament last week in Abbotsford.
DATE CHANGE For Neon Dance: The date of the upcoming dance is changing as our grade 7s are at camp on the original date. The Neon Dance will now be held on Thursday May 23rd.
HDSMS Regional SpeechFest Semi-Finals: This Thursday HD Stafford will be hosting our regional semi-finals for Speech Fest for grades 1 – 8. Grades 1 – 4 will be in the morning starting at 9:00 and our grade 5 – 8 will be in the afternoon. Families are welcome to join us.
Easter Weekend Activity: Saturday April 20th from 1-4pm City Collective Church will be having an Easter Extravaganza in the court yard and building. It is open to all and will have a bouncy castle, sumo wrestling, face painting, BBQ and an Easter egg hunt. Make sure you tell your students and bring your family.  
City of Langley 3 on 3 Basketball Tournament: There is an opportunity to compete in a 3 on 3 basketball tournament for the City of Langley. The tournament is open to all HD Stafford students and will be held here at HDS on Monday May 6th.  
Stay Gold Car Show Volunteers: We are hosting the Stay Gold Custom Car Show on Sunday June 23rd this year. We're looking for adult and student volunteers to support this great community event. Last year this event raised over $4600 for our school in one day. Check out this link to see what it's all about. Please connect with Mr Hendy if you wish to volunteer.
Information From Last Week:
2019 HDSMS Winter Market: HDSMS is excited to be hosting our first Winter Market this November 23rd, 2019 and are inviting all parents of Stafford students to participate in the fun before anyone else!!!  The Winter Market will be running from 10am to 5pm with lots of fun activities for shoppers and their families. Each vendor will have an 8×8 booth, one table, & two chairs to use (you may add another table to your booth for an extra $5).  Parents of Stafford students will receive their table for $25 that is payable by Cash, Cheque, or School Cash online.
We will have applications available at the office beginning April 8th or if you would like to have your application emailed to you, please contact Abby Burton at hdsmswintermarket@gmail.com.  All applications & payments need to be handed into the office in a sealed envelope marked "ATTN  Abby Burton/Winter Market". We are looking forward to a great event to raise money for School programs and activities.
This Week At HDSMS Regulars
Intramurals: Information and schedule is up on the big board in the foyer.
Athletics Schedule: We have a lot going on with regards to athletics so please click here each week to see the latest schedule.
PAC Update: The minutes from our last meeting can be found here.
What's Up At LSS: Langley Secondary regularly puts out a blog celebrating the awesome things going on there. Click here to access the Saints Scoop.
District Community Bulletin Board: The District regularly updates parents and families on communities opportunities in and around Langley. Please click here to regularly check in with what opportunities are available.
Coming Up This Week
Monday 
Board Games Club 3:00pm  
Archery 3:00 – 5:00 
Mixed Martial Arts 3:00 – 4:00pm  
Tuesday 
Open Gym Basketball 7:30 – 8:20 
In-Door Soccer 3:00 – 4:00 
Girls Rugby Game @HDS *Early Dismissal 
Boys Rugby Game AWAY *12:45pm Dismissal 
Wednesday 
First Day of Term 4 Explorations 
HDSMS SpeechFest Finals 
Mixed Martial Arts 3:00 – 4:00pm  
After Three Club 3:00 – 5:00pm  
Archery 5pm – 9pm 
Thursday 
SpeechFest Regional Semi-Finals 
Gold 7 Field Trip – Langley Museum 
Girls Rugby Game @HDS *Early Dismissal 
Boys Rugby Game AWAY *12:45pm Dismissal 
Friday 
Good Friday – no school for students