Posted: October 27, 2019

Week of October 27, 2019
At the start of last week, we had a great opportunity to show off our Skyhawk Pride to some visiting administrators and district personnel.  Thank you to our team of teachers that presented some our 'Culture of Care' initiatives and  thank you to all of you for so graciously opening your classrooms to guests, showing both courage and vulnerability.  The feedback we received around your classroom spaces, connections with students, and the overall feel of your classes was amazing!
At the end of the week, I had a chance to experience my first Fall Festival – and I was blown away!  The effort of our community members and staff to put this together event together was inspiring.  Thanks again to Mr. Hendy for all his behind the scenes organization and to all the staff that came, helped and supported the event.
Get ready for a Spooktacular Week at HDSMS! We have P/T Interviews, We Scare Hunger Food Drive, Halloween Fun Day, and PJ Friday!
PICTURES FROM THE WEEK
Some Highlights from Friday's Fall Festival!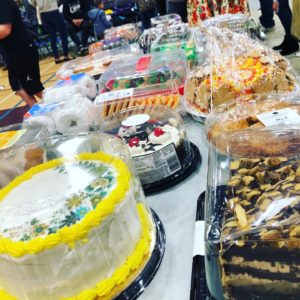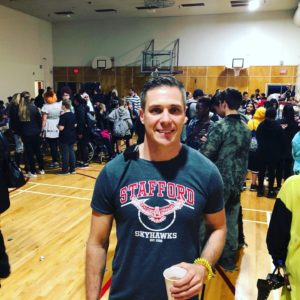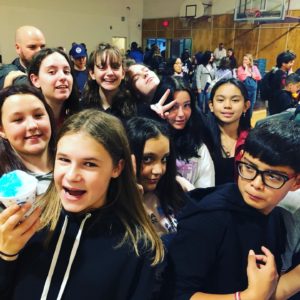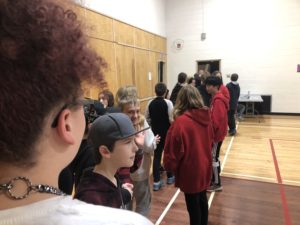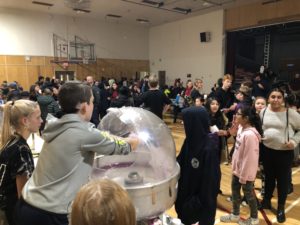 FLOCK time with Ms. Villeneuve!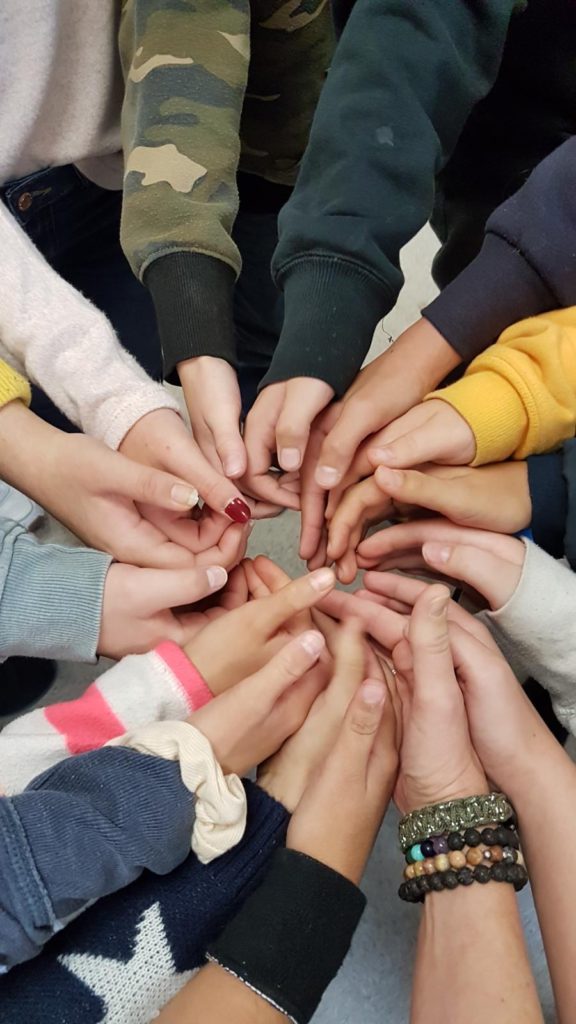 Ms. Cowling's special FLOCK handshake – the Anemone!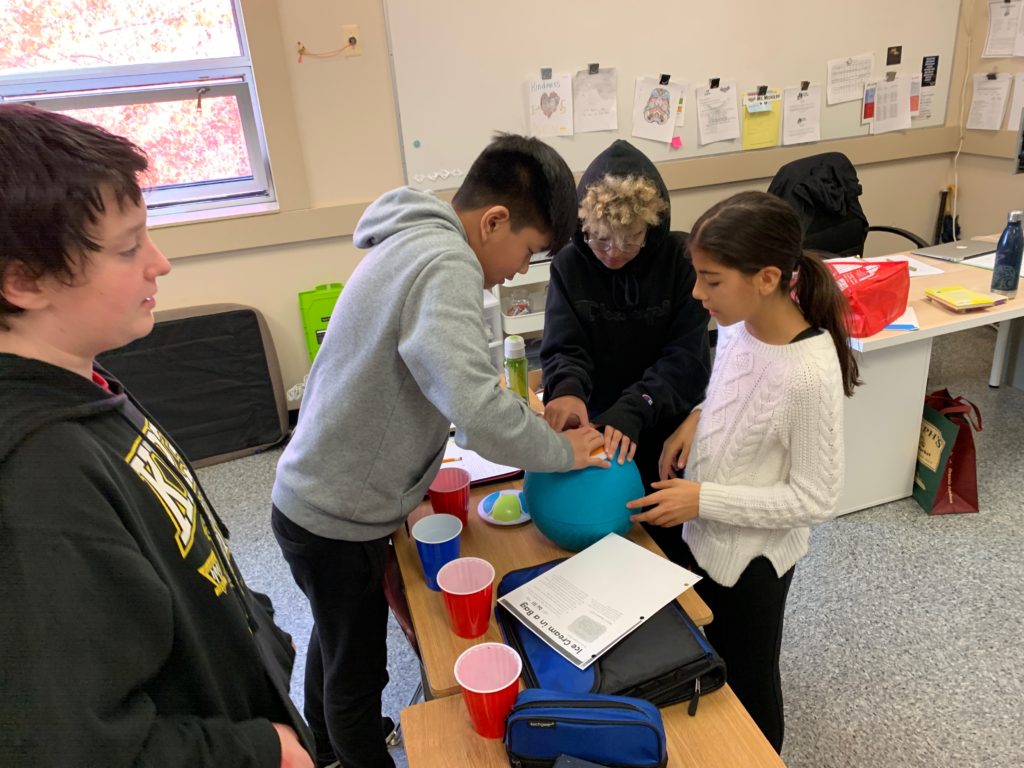 Learning about Matter with Ms. Ashcroft's Gold 7's and ICE CREAM!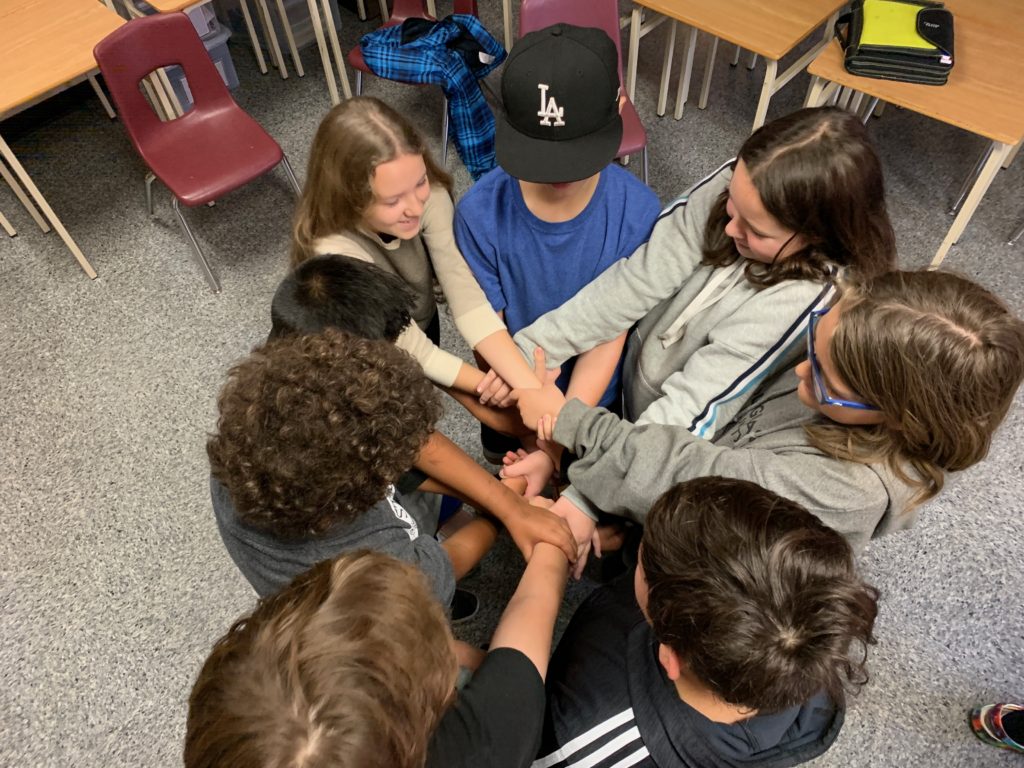 Ms. Ashcroft's class attempts to solve the Human Knot – the struggle is real!
NEW INFORMATION TO SHARE
PARENT TEACHER CONFERENCES / INTERVIEWS:
Parent Teacher interviews / conferences are fast approaching next week.  The information sent home to parents is HERE.  If you are new to the online registration – instructions should be in your email or right here.
Tuesday 2:00 – 4:30 pm
Wednesday 2:00 – 8:00 pm with a dinner break coming at 5:00-6:00 pm.
SOCIAL/EMOTIONAL LEARNING
Supporting Kids at Home and School "Where You Are" Listen on Apple Podcasts
Social and Emotional Learning (SEL) is a hot topic in schools and parent communities right now. Gail Markin (parent, school counsellor and District SEL Lead) and Dr. Kimberly Schonert-Reichl (Psychologist, Professor and world-renowned SEL expert) unpack what parents and caregivers can do to support SEL at home, as well as learn about the role of schools in promoting SEL. Brought to you by BC Children's Kelty Mental Health Resource Centre.
SD35 COMMUNITY BULLETIN BOARD
Here are a few items from the Langley School District's Community Bulletin Board. For more community events please visit https://www.sd35.bc.ca/news-events/community-bulletin-board
CLIMATE ACTION STRATEGY: TOWNSHIP OF LANGLEY
The TOL Climate Action Strategy will provide strategic direction, targets and actions for both adapting to future climate change impacts and reducing energy consumption and greenhouse gas emissions, both corporately and throughout the community. Please join us on Tuesday, November 5th from 7pm – 8:30pm at the TOL Civic Facility (20338 65th Avenue) in the Fraser River Presentation Theatre to learn more.
PAC UPDATES
If you are interested in the PAC minutes – Here are the latest PAC minutes
NSTEP AFTER-SCHOOL
We are happy to offer a new after school program called NStep. NStep is a nutritional snack making program for students after-school. NStep will run once a week for 6 weeks in the Home Ec room. We are looking for interested students to sign up for the course. Have students see Mr.Hendy to sign up. The course will cost $10 for the 6 weeks.
INFORMATION FROM LAST WEEK:
NEW BELL SCHEDULE WITH FLOCK
Here is the link to the new HDSMS Bell Schedule with FLOCK included.
MIXED MARTIAL ARTS CLUB – We have a group coming in to coach MMA for the entire year. They will start next week from 3:00 – 4:30pm in the multi-purpose room. The days have not been sorted out yet, that information will come soon. If you have students asking please have them sign up with Mr.Hendy.
Coming Up This Week
MONDAY
–        WE SCARE HUNGER FOOD DRIVE ALL WEEK
–        Photo Retakes and Class Photos
–        Dance Club at Lunchtime – in Dance Studio with Ms. Lyth
–        Games Club – 3:00 -4:00 pm in the Community Room
TUESDAY
–        Open Gym 7:30 -8:30 am
–        PARENT TEACHER INTERVIEWS – 2:00pm – 4:30pm
–        Photography Club  – 3:00 – 4:00 pm with Mr. Mitchell in the Woodshop
–        Indoor Soccer 3:00 – 4:00 pm Small Gym
–        Art Club 3:00 – 5:00 pm in the Community Room
WEDNESDAY            
–        SOGI Club at Lunchtime with Ms. Cowling
–        Dance Club at Lunchtime – in Dance Studio with Ms. Lyth
–        PARENT TEACHER INTERVIEWS – 2:00pm – 7:30pm
THURSDAY
–        Team Leader Meeting (7:30 am)
–        Open Gym 7:30 -8:30 am
–        HALLOWEEN FUN DAY (1:30 pm)
FRIDAY
–        Pajama Day!
ON THE HORIZON…
October 28-31st – We Scare Hunger Week!  Food Drive and Awareness Week
Oct. 29-30th – Parent Teacher Conferences / Interviews.
Oct. 31st – Halloween Fun Day ( 1:30 pm )
Nov. 1st – Pajama Day
Nov. 5th – Possible LSS Fine Arts Visit to Grade 8 Classes.
QUOTE OF THE WEEK