Posted: December 15, 2019

Week of Dec. 15th , 2019
…And there was one!  Welcome to our FINAL EDITION of the Stafford Scoop for 2019!  Last week was incredibly busy and there were so many examples of Skyhawk spirit shown in and beyond the walls of our school. I want to personally thank all the caring adults in our community: Parents/Guardians, Grandparents, Uncles & Aunts, and all our HDSMS Staff for loving on our students hearts and minds every day, even in the craziness of this season!  We are really looking forward to seeing many of you out at our "Night in December" Concert on Wednesday at 6:00pm.
I also want to thank the HDSMS Skyhawk Nation for welcoming me here to this school for this past 4 months – you have been very supportive and encouraging and I'm looking forward to the best in 2020!
The next Stafford Scoop will be published on the Sunday before School starts – January 5, 2020.
PICTURES FROM THE WEEK:
Our Kindness Coffee Crew on Monday Morning
Ms. Vaughn teaching our Gr. 6 students organization techniques.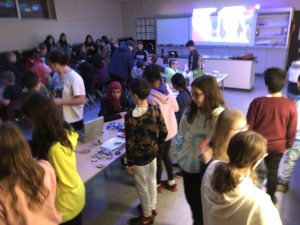 Mr. Ostafiew and the Me to We Pop up Store – Student entrepreneurs for a great cause!
Collaborating on Christmas decorations with Grade 6s & Grade 8 WEB leaders! Thank you to Ms. Chapman & Ms. Cooper!
Red 7 had a chance to visit our local Seniors Center and shared conversation, muffins, and Christmas decorations.  Thank you Ms. Cooper!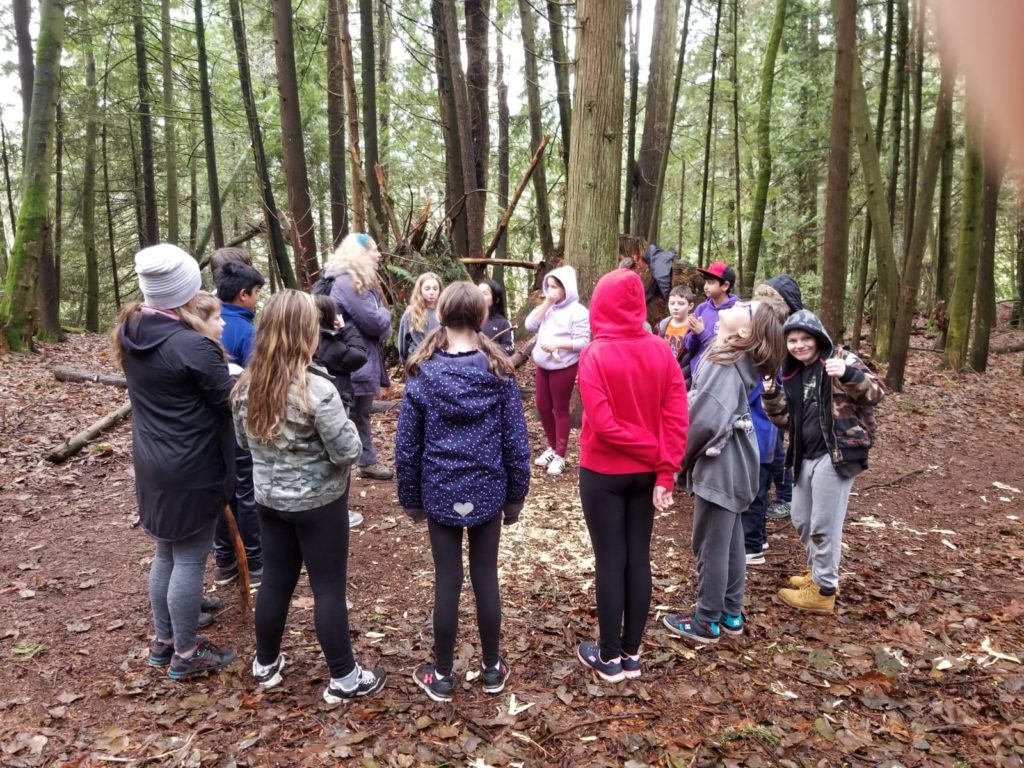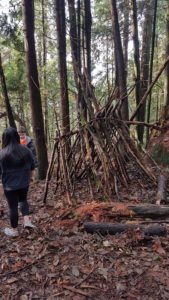 Shelter building and place based learning in High Knoll Park with Gold 6 and Ms. Cowling!
Secret Santa for a great cause!  A fantastic HDS tradition where staff by gifts each other's "inner child" and then these are donated to the community.  Thank you to Ms. Homan for organizing again this year!
NEW INFORMATION TO SHARE:

THIS WEEK IS SPIRIT WEEK @ STAFFORD!
Monday – Ugly Sweater Day
Tuesday – Jersey Day
Wednesday – Crazy Hat Day
Thursday – Whoville Day – wear your Grinch clothing!
Friday – House Team Colors Day or Skyhawks Gear
CHRISTMAS NITE IN DECEMBER
Me to WE is starting to put together our Nite in December concert on Wednesday December 18th starting at 6:00 pm. We are hoping to have contributions from all over the school, cross-grade and cross-house.  It should be a wonderful night of performances!
SD35 COMMUNITY BULLETIN BOARD
Here are a few items from the Langley School District's Community Bulletin Board. For more community events please visit https://www.sd35.bc.ca/news-events/community-bulletin-board
PAC UPDATES
If you are interested in the PAC minutes – Here are the latest PAC minutes
INFORMATION ABOUT SCHOOL STATUS DURING INCLEMENT WEATHER:
Snow closures and power outages are an annual occurrence in Langley School District. So where do you go to get information about the status of schools during periods of inclement weather? If you are able to access the internet via computer or smartphone, current information about Langley schools can be accessed on all school websites or www.sd35.bc.ca. Updates are also posted to Twitter @LangleySchools and Facebook at www.facebook.com/langleyschooldistrict. If you don't have internet connectivity but your phone is working, call a relative or friend in an area that has not been affected by the storm and ask them to check the district website for you. Local radio stations are also informed of school status in Langley. Tune in to CKWX 1130AM, CKNW 980AM, Country Radio 107.1FM, Pulse 107.7 or CBC 690AM or 88.1FM for updates.
Please note that Langley District schools are all considered 'open' until a decision to close is required. Decisions on school closures are usually made by 6:30am. As always, it is a parent's decision whether to send their child to school based on safety and individual circumstances. If you feel it is unsafe for you or your child to travel to or attend an open school for any reason, please keep your child home and report an absence to the school.
COMING UP THIS WEEK:
MONDAY
–      Spirit Week:  Ugly Sweater Day

–      Games Club 3- 5pm

–      Archery – 3-5pm

Gr. 8 Boys Basketball at LFMSS

TUESDAY
–        Spirit Week:  Jersey Day

–        Photography Club

–         Indoor Soccer

Gr.8 Girls Basketball at LCS

WEDNESDAY
–        Spirit Week:  Crazy Hat Day

–        SOGI Club at Lunchtime with Ms. Cowling

–        Dance Club at Lunchtime – in Dance Studio with Ms. Lyth

–        Kids Play 3:00 – 4:30

–        Night in December Large Gym Closed All Day (Starts at 6:00 pm)

THURSDAY
–        Spirit Week:  Whoville Day – Wear your Grinch clothing

–        Nstep 3:00pm

FRIDAY
–        Spirit Week:  House Team Colors Day or Skyhawks Gear

–        HDSMS Spirit Assembly @ 1:30 pm

–        Pucks
ATHLETICS UPDATE 🏐🏀⚽🎾🏸🎯🏐🏀⚽🎾🏸🎯
Here is the Athletics schedule for this week.
MON DEC 16   3:00pm            G8 Boys @ LFMS
TUES DEC 17   3:00pm            G8 Girls @ LCS
PLANNING AHEAD:
Jan. 6 – First Day back from Christmas Break
Jan. 24 – All Grade 8s to LSS for "Taste of LSS"
QUOTE OF THE WEEK