Posted: November 13, 2020

Week of November 13, 2020
This was a week of Remembrance.  By remembering our brave veterans service and their sacrifice, we recognize the tradition of freedom these men and women fought to preserve. They believed that their actions in the present would make a significant difference for the future, but it is up to us to ensure that their dream of peace is realized. On Remembrance Day, we acknowledge the courage and sacrifice of those who served their country and acknowledge our responsibility to work for the peace they fought hard to achieve.  We honour all their stories – the stories we've told and need to be re-told, and the stories that haven't been told yet and need to be told.
Here's the scoop…
PICTURES FROM THE WEEK:
Mrs. Mickelby bringing Harry Potter and Hogwarts to life in the Learning Commons!  A fully immersive literary experience!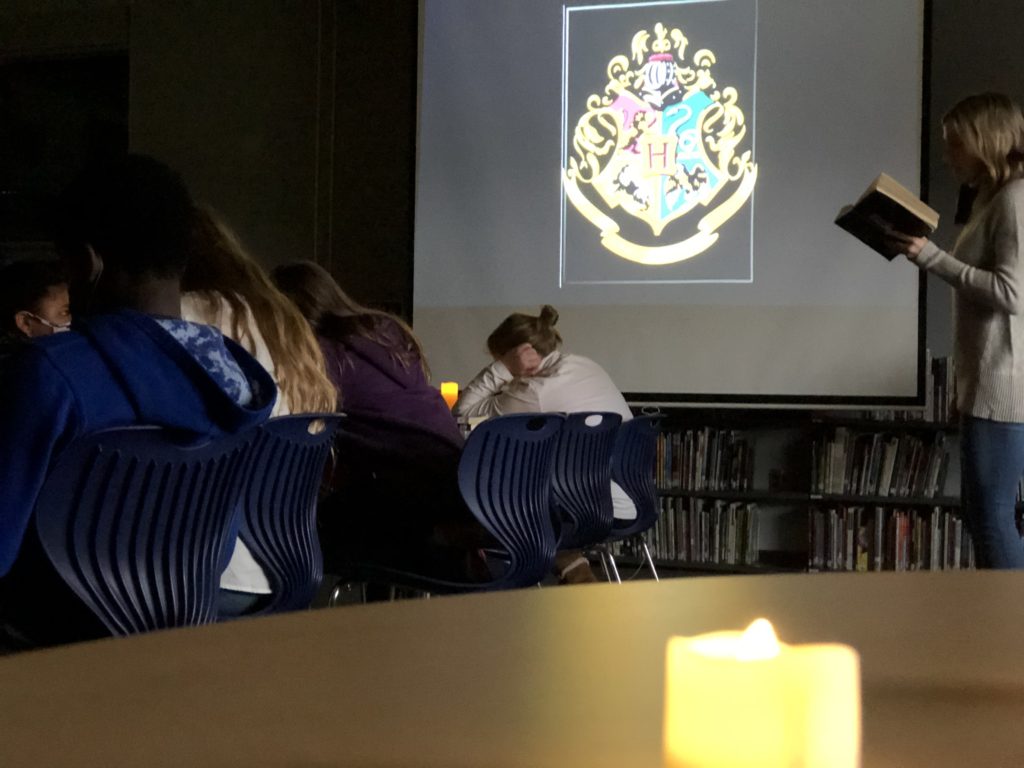 Our F&P literacy resource kits have arrived!  We're excited to be put these to good use with all our budding Skyhawks writers and readers!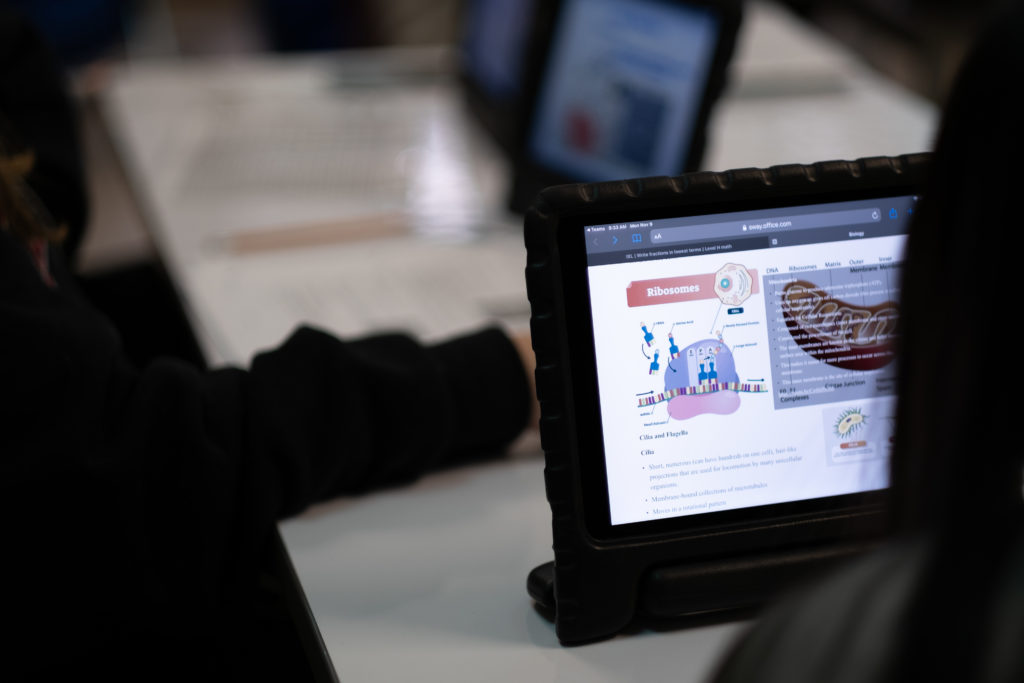 Mr. Van Meer continues to find innovative ways to help students "think like scientists" while learning about plant and animal cells.
Jo Abshire from the SBO Media Team came to HDSMS to see our HDSMS Walk of Remembrance Check out the VIDEO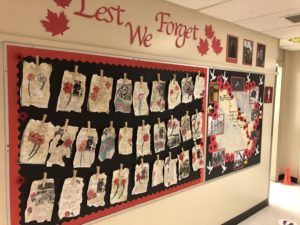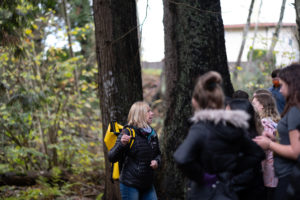 Exploration Rotation #2 starts on Monday – Its very exciting to see all the amazing creations, learning, products, dishes and ideas that have been shared over the past 10 weeks!
NEW INFORMATION TO SHARE:
PARKING
Just a reminder that there is no stopping/parking on Grade Crescent in front of HD Stafford Middle School. In consideration of our community neighbours and for the safety of our students, please refrain from blocking driveways and crosswalks and jaywalking. Please have a conversation with your child(ren) of where an appropriate place to meet up after school could be. There is lots of available parking by City Park which is just a short walk away for our students.
STUDENT SAFETY AROUND SCHOOLS – WEATHER
With the days growing shorter and the weather changing to rain, fog, and frost, HD Stafford Middle is reminding all our students to take extra precaution when walking to and from school. Please be aware of your surroundings, walk on the sidewalk and with someone whenever possible, and avoid wearing headphones. We also ask drivers in our school community to be vigilant on our roads. Student safety is our priority. Thank you for your cooperation and support in keeping everyone safe.
MASKS AND WATERBOTTLES:
MASKS – Please ensure that your children have their masks each day.

We have no more masks to give out in the office at the moment.
WATER BOTTLES – please remind your children that they need to have a  water bottle at school.
FIRE DRILL – NOVEMBER 16th
Monday November 16th
Grade 6 Classes – 8:50am
Grade 7 Classes – 9:45am
Grade 8 Classes – 10:30am
We will be announcing a fire drill for grade groups (to avoid too many students gathering together). We will NOT be ringing the fire bell but there will be an announcement over the PA. Grade groups will exit the building quickly and quietly and assemble on the field in their locations (please see the map you were given – it is also located in Teams). Natalie will have markers on the field to help guide classes to their locations. Please take attendance and send a runner to the marshalling area. More information will be shared at the staff meeting on November 12th. This drill will be happening rain or shine!
REUNIFICATION FORMS
Student Reunification forms will be going home with students on Monday. They will be located in your mailboxes. These forms will let the school know who the child can go home with in the event of an emergency.
IMMUNIZATIONS POSTPONED:
Immunizations have been postponed due to the increase in covid numbers.  All public health nurses have been re-deployed.  They are hoping to rebook in January.
ABOVE AND BEYOND NOMINATIONS:
The Langley Advance Times is highlighting the efforts of seven local educators who go "Above and Beyond" in an upcoming special publication. The paper is looking for anyone involved in education in Langley – teachers, administrators, education assistants, Aboriginal support workers, coaches, club leaders, custodial staff, bus drivers – who have made a big difference for Langley students during the pandemic. Each person selected will be the subject of a feature article and photo in an upcoming publication. To nominate someone, email contests@langleyadvancetimes.com and submit up to 250 words explaining why the person you are nominating deserves to be featured. Please include your contact information so staff at the paper can follow up with you and reach out to your nominee. A small committee at the Langley Advance Times will be making decisions, so there is a November 13th (5 pm) deadline for nominations.
COMMUNICATING STUDENT LEARNING INFORMATION SESSION (RECORDING):
As a district, we are moving away from letter grades toward proficiency scales.  This is an exciting change and HDSMS has been a leader in the district in this area for a couple of years.  Please take a moment ( or 40 ) and watch the Parent info session as presented by our Director of Instruction Dawne Tomlinson.
STAYING CONNECTED:
HDSMS will continue to work towards being a completely paperless school when it comes to communication with parents. In order to stay informed, please be sure you use at least one of the following on-line methods:
PAC NEWS:
PAC MEETING NOV. 18th @ 6:30 via Zoom 

New Information Below:
We had a great first PAC meeting of the year and the PAC elections were completed. Meet you're new HDSMS PAC TEAM!
  Any questions or if you are interested in joining our PAC initiatives please contact hdsmspac@gmail.com
CLUBS & ACTIVITES:
At this point there is a hold on all after school clubs and activities, we will keep you up-to-date as soon as we know more
COMING UP THIS WEEK:
DAY
EVENT
WHERE/WHO
WHEN
MONDAY
Explorations Rotation 2 Begins
 
 
 
Fire Drill
Whole School – Staggered Time
Grade 6  – 8:50am

Grade 7  – 9:45am

Grade 8  – 10:30am

 

TUESDAY
Intervention Team Meeting
Counselling Area
9am-10am
 
EA Staff Meeting
Learning Commons
2:15pm-2:30pm
 
Team Leader Meeting
Learning Commons
3:00pm – 4:00pm
WEDNESDAY
Literacy Group
 
POPFASD Sessions #1
POPFASD Team/Learning Commons

3-5pm
 
Workout Wednesdays
Big Gym
3-430pm
THURSDAY
 
Staff Meeting
Teams
3-4:30pm
FRIDAY
 
ATHLETICS UPDATE 🏐🏀⚽🎾🏸🎯🏐🏀⚽🎾🏸🎯
There is no athletics at this time – we will keep you updated as this situation progresses.
Classroom Outdoor Sports Bags 
All Grades have now received their activity bags!

MS. LOREE'S COUNSELLING CONNECTION:
We can only reach a certain level of success all on our own.
To reach our full potential we need to work together.
More and more, research and experience point to the important
roles belonging and connection play in ensuring health and well-being,
both for individuals and for our success in teams and organizations.
I could be a very healthy individual and have strong practices
of self-care, but if I go into the workplace where I don't
feel valued and cared for, I will not be well.
The highest performing teams are not the ones with the
smartest or hardest working individuals, but the ones where
everyone feels connected and valued.
FROM THE DISTRICT:
Be sure to checkout the district's webpage for the latest updates: www.sd35.bc.ca
4th Annual West Fine Art Show
The Foundation, in partnership with The West Fine Art Show Society, is holding the 4th Annual Art Show at the Glass House Winery in South Langley. Eighteen professional artists will be showing and selling their exquisite pieces. At the same time, the Foundation will host an online exhibition and adjudication of student art with cash prizes for first, second and third. Photography, paintings and 3-D sculptures are eligible and should follow a theme of COVID-19 and what it has wrought on our society (the positives, negatives, changes, trends). Please send images via email to scairns@sd35.bc.ca and rosemary_creative@hotmail.com.
Friday, March 5, 2021 • 5 pm to 9 pm
Saturday, March 6 • 11 am to 7 pm
Sunday, March 7 • 11 am to 5 pm
QUOTE OF THE WEEK: