Posted: June 12, 2021


Week of June 11th, 2021
This week was highlighted by the Grade 7 Science Fair – and what an awesome display of Science-dom is was!  Bill Nye would have been proud!  Interactive display and booths to beautiful poster Projects, plus Science Experiments and even evolutionary & imaginary adaptations – it was just awesome!
Also the School District highlighted the outstanding work of our after school Drama program and their Radio Theatre production of "War of the Worlds"- Congrats to Mr. Gundy and their entire cast and crew!
Here's the SCOOP…
PICTURES FROM THE LAST WEEK:
All library materials are now (over)due. To continue support of literacy as school wraps up, we've put together a mini library of FREE BOOKS for students to choose from!
Mrs. Roberts, Loree,Wright, and Jonasson were all hard at work creating / balancing and building Grade 6 classes for next year, while students in Mr. Bruce's class were becoming interplanetary explorers!
On Tuesday the School was transformed into Science World for our Grade 7 Science Fair. Interactive exhibits, trivia, experimental results, and amazing scientific findings were everywhere!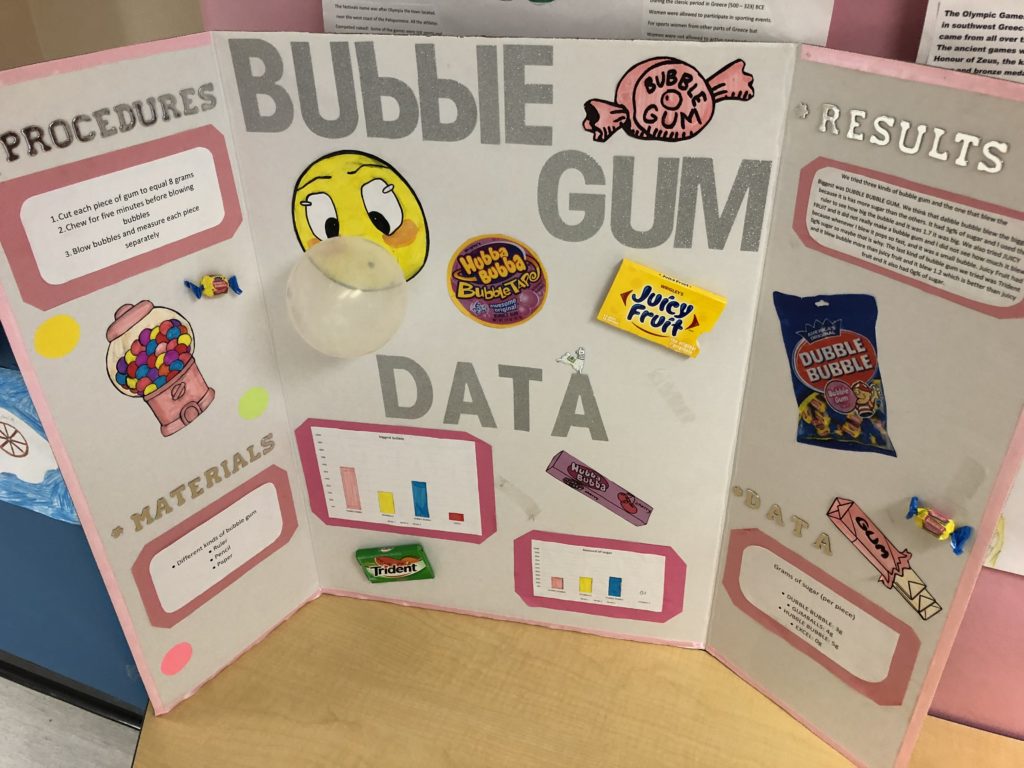 Outside of Gold 8 – Students were showing off their newly minted Coat of Arms complete with signet animals!
Even Mr. Bailie had his "eye on the prize" during a couple of eye dissections this week!
This week's Skyhawk of the week was Rhea. Rhea is a kind, joyful and hardworking member of the Green 6 classroom community. She is inclusive and takes the initiative to support as well as check in with fellow classmates throughout the day. Her enthusiastic presence is appreciated and serves as a great example for her peers. Congrats Rhea!
NEW INFORMATION TO SHARE:
IMPORTANT NEWS FOR GRADE 6 PARENTS:
Student Success Day is on June 28th.
The final day for most HDSMS students this year will be FRIDAY JUNE 25th, 2021.  This is same day across all Middle Schools in Langley.
This year's Student Success Day falls on Monday June 28th.
The purpose of this day is allow students the opportunity to demonstrate their knowledge in areas that are incomplete (assignments/projects) so their learning can be accurately assessed.
These days are by teacher invitation only and classes usually have a small of students on these days.
Students can attend either a half day (with parent pickup) or a full day (Bussing will be here).
IMPORTANT NEWS FOR GRADE 8 PARENTS:
We have had a number of requests and questions regarding our Grade 8 Leaving Ceremony this year.  Unfortunately, we will be unable to have any parents attend the Ceremony in person this year due to COVID protocol restrictions. However we are planning to STREAM the event via TEAMS LIVE on JUNE 24th.  The day will be divided up into 4 sections with each House Team (Red,Blue,Green,Gold) taking the stage in the Main Gym to present the awards.  Students will have a few words spoken about them and then cross the stage and be presented with their certificate.
We will be sending out a time schedule for the exact times which each house will be presenting closer to the date – but please save the JUNE 24th day!
TRANSPORTATION REGISTRATION REMINDER
A friendly reminder from the District, Friday June 18th is the last day for transportation registration under our regular phase. If you have not registered your child, please do so as soon as possible. For information on how to register read more on our District webpage here.
FOUNDRY BC APP:
Last Friday, the Province of BC announced the launch of the Foundry BC app, which offers young people aged 12 to 24 and their caregivers access to integrated health and wellness services. Please share with your school communities. Visit the Foundry Virtual BC web page to download the app or to access the web portal online.
REMINDER TO ALL PARENTS:
The HD Stafford Middle School morning starts at 8:30am.  Our late lineup is growing significantly and we are also noticing that students  are missing out on awesome Exploration explanations, OACES, other academic concepts.  Please do your best to have your child in at school before 8:30am with a refillable water bottle.  Thank you for your continued support!
STUDENTS and MASKS
Please ensure that your children have their masks each day.
Students MUST always have their masks on – in the classroom, including their workstation (even if physically distanced), working on bulletin boards, going to washroom, filling their water bottles up, going outside, in PE class inside, etc.
Masks do not need to be worn when students are eating/drinking, or participating in high intensity activities outdoors (limited physical contact).
In band, the mask can only come off when they are playing their instrument (brass/woodwind).
CANADIAN TIRE JUMP START PROGRAM
Removing Financial Barriers For Kids in Sport
Sometimes, families need financial assistance to get their kids into a sport or physical activity. We're committed to helping all families access a range of activities, from boxing to bowling and skating to skiing, and more.
If you would like to apply for financial assistance to get your child into a sport program please visit
https://jumpstart.canadiantire.ca/pages/individual-child-grants
Our Community Coordinator Brad Hendy is happy to help any families that would like to apply.
Contact: bhendy@sd35.bc.ca
REMINDER TO FAMILIES ABOUT DAILY HEALTH CHECK FORM:
As we enter into enhanced safety measures the health and safety of your children continues to be our top priority. As we start this new year, we want to remind students and families to complete the Daily Health Check. Thank you for your ongoing cooperation and doing your part to ensure our school community is healthy and safe.
The form is available in multiple languages on the District website here: https://bit.ly/2Mw0jo5
PARKING
Just a reminder that there is no stopping/parking on Grade Crescent in front of HD Stafford Middle School. In consideration of our community neighbours and for the safety of our students, please refrain from blocking driveways and crosswalks and jaywalking. Please have a conversation with your child(ren) of where an appropriate place to meet up after school could be. There is lots of available parking by City Park which is just a short walk away for our students.
STAYING CONNECTED:
HDSMS will continue to work towards being a completely paperless school when it comes to communication with parents. In order to stay informed, please be sure you use at least one of the following on-line methods:
PAC NEWS:

NEW INFORMATION FROM THE HDSMS PAC:

Please welcome our NEW PAC for the 2021-2022 School Year

President: Gina Twellmann

Vice President: Alex Joehl

Secretary: Cathy Worrall

Treasurer: Carmen Neilson-Phelan

D-PAC Rep: Chantale Hubbs

MAL: Solanlle Panguinao, Alexandra Kruthap-Harper, & Lisa Tatarniuk

Check out the Facebook HDSMS Parent Hub for zoom links before the meeting.
Any questions or if you are interested in joining our PAC initiatives please contact hdsmspac@gmail.com
COMING UP THIS WEEK:
| | | | |
| --- | --- | --- | --- |
| DAY | EVENT | WHERE/WHO | WHEN |
| MONDAY | | | |
| TUESDAY | Initial Grade 8 Class Creation Meeting with Gr. 7 Teachers | HDSMS LLC | 3:00-4:15 |
|   | Board of Education Meeting | SBO | 7pm |
| WEDNESDAY | PAC Transition Meeting | Zoom | 5:30pm |
| THURSDAY | Final Team Leader Meeting | HDSMS LLC | 3:00 pm – 4:00pm |
|   | | | |
| FRIDAY | Day One | | |
PLANNING AHEAD:
June 21 – National Indigenous People Day
June 24 – Grade 8 Leaving Celebration
June 25 – Last regular day/expos for students
June 25 – Day 2
June 28 – Student Success Day
June 29 – Student Success Day
June 30 – Admin Day
Summer Transition to HDSMS August 16th – 20th (Monday – Friday 9:00am – 1:00pm)
Summer Transition to HDSMS August 23th – 27th (Monday – Friday 9:00am – 1:00pm)
LOVING LITERACY:
Books in Verse
I know, I know… poetry month was a way back… but, I just finished reading "Punching the Air" by Yusef Salam and it was incredible! I then promptly recommended it to two of my reluctant readers, and yay!!! We have a win. Novels written in verse are quick reads, so kids who are slower readers feel like they are accomplishing something. One of my students was on page 36 by the end of silent reading and was so proud! I will definitely be adding more of these to my classroom library, and I invite you to do the same.  Some of my faves: The Crossover, Punching the Air and House Arrest.
And if you haven't heard of Yusef Salam, he is one of the boys from the Central Park Jogger case, wrongly accused of and convicted of rape and murder. The Ava Duvernay miniseries "When they See Us" is based on that case and those 5 boys. It is incredible, hard to watch, but, I think, something we should all be exposed to. That's just my 2 cents…
FROM THE LIBRARY LEARNING COMMONS:
What Our Students Are Reading
The Top 10 Circulations of this school year:
The Hunger Games, Suzanne Collins
Smile, Raina Telgemeier
Ghosts, Raina Telgemeier
Sisters, Raina Telgemeier
Catching Fire, Suzanne Collins
The End of the Wild, Nicole Lea Helget
The Boy at the Back of the Class, Onjali Rauf
Rodrick Rules, Jeff Kinney
The Baby-Sitters Club: Boy Crazy Stacey, Gale Galligan
Bone #1: Out From Boneville, Jeff Smith
ATHLETICS UPDATE 🏐🏀⚽🎾🏸🎯🏐🏀⚽🎾🏸🎯



MS. LOREE'S COUNSELLING CONNECTION:
.
FROM THE DISTRICT:
Be sure to checkout the district's webpage for the latest updates: www.sd35.bc.ca
Fraser Health COVID-19 School Update – Immunization for 12-17 Year Olds

Digital Citizenship Supports
Just an FYI that we are working on supports that will assist teachers in developing digital citizenship skills with their students. Digital Citizenship skill development is not a "one-off" learning session. The learning needs to be scaffolded throughout the year and over the course of the child's educational journey. To that end, we are developing a scope and sequence to support this learning and will share when it is ready in the Fall. In the meantime, we do have some resources at: https://k12adst.weebly.com/6-7-digital-lit.html
QUOTE OF THE WEEK: