Posted: January 31, 2021


Week of January 29th, 2021
February is Black History Month here at HDSMS and continues our teaching and learning around respect and diversity in our world.  When our students enter the doors of HDSMS, we want to be sure they know that the staff are all allies and welcome them in all their diversities.  We want our students to know that all are welcome, important, respected, encouraged and loved.  We also acknowledge that though the inequities in the past may not be our fault – they are our responsibility to change and they are our opportunity to do so – not later – now. I believe Ms. Favero's door says it best…
Here's the scoop…
PICTURES FROM THE WEEK: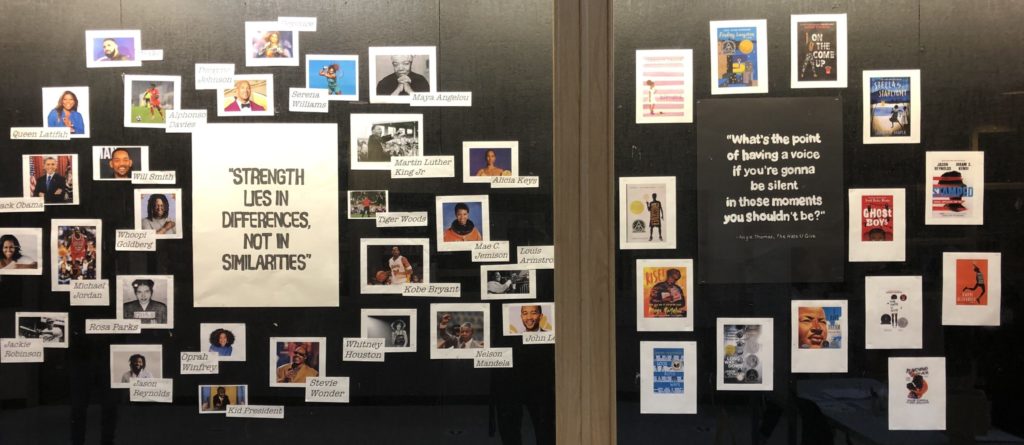 This month we celebrate influential black heros and the power of diversity in displays around the school.
Red 6 is at it again!  Mr. Briscoe had his students predicting, measuring and calculating the actual effects of caffine – on themselves!!!  Blood pressure monitors and heart rate checks… I wonder what they found?!
Outside Blue 8 with Ms. Forbes  – Posters highlighting the various aspects of the SHANG dynasty – Great job
Gold 7 with Ms. Cowling were doing a deep dive into future careers and the skills & education required to get there.
Gold 7 & Mr. Miller were spent time this week constructing Marble Mesopotamian Ziggaurats!  A synthesis of Mathematics and Social Studies – complete with a blueprint, choosen diety, and a creative marble run!
Students in Gold 7 again showcasing their learning in paper Ziggarats with all the aspects of Mesopotamian society.
In Gold 7 with Ms. Paul – Leanring about animal adaptations and their ability to survive in the future – students had to create both an aninaml that would survive and one that would not and explain why!  Science in action!
Lost and Found Items will be donated soon – Do any of these belong to you??  Please contact the office!
These are our new printed "Family of Schools"banners that will be proudly displayed in our updated front display case.  Thanks again to our PAC for helping fundraise for our school beautification project.
NEW INFORMATION TO SHARE:
A VALENTINES TREAT DAY IS COMING TO HD STAFFORD
$3 & $5 VALENTINES GRAB BAGS CAN BE PURCHASED STARTING TODAY UNTIL FEB 5TH ONLY ON WWW.MUNCHALUNCH.COM.
All treat bags will be packed in following COVID-19 and foodsafe protocols.

Orders will be sent to each class for teachers to distribute at the end of the day on Feb. 11th

Please note that orders must be paid via munchalunch in full by Feb 5th. No Cash orders accepted. Any outstanding orders will be cancelled.
SchoolMessenger Communications Message from the Langley School District 
The District is aware of parents/guardians receiving a message from the Langley School District. This text message is a request to opt-in for text messaging notifications from their child's school. This is a component of the District's plan to roll out a new parental outreach notification system called SchoolMessenger. This is not spam. This is a communication message from the Langley School District. We acknowledge this alert was unexpected for families. Our plan was to roll this out to our school communities in February, with the full system in place by the middle of the month. We will be sharing more information in the coming days.
WELLNESS TOGETHER PORTAL
Wellness Together Canada was funded by the Government of Canada in response to the unprecedented rise in mental distress due to the COVID-19 pandemic. People are being challenged like never before due to isolation, physical health concerns, substance use concerns, financial and employment uncertainty, and the emotional dialogue around racial equality. We're all going through this together, and we believe that mental health is a journey, not a destination. Each day, we can take a step for our own wellbeing. Wellness Together Canada is here to support everybody on that journey.
For information on COVID and a physical self-assessment of COVID-19 symptoms, click here. Or  here: https://ca.portal.gs/
FSA ( Foundational Skills Assessment) Change of Administration Dates:
The BC Ministry of Education has adjusted the administration dates for this year's Foundation Skills Assessment (FSA). All Langley students in grades 4 and 7 will now complete the FSA in the new administration window between February 15 and March 12, 2021. 
Information on the exact dates students will write their FSA's will be provided by your child's classroom teacher in the coming weeks. Parents of students in grade 4 and 7 would have received a letter in September from Gord Stewart, Superintendent of Langley Schools, regarding the annual Foundation Skills Assessment (FSA) for the 2020/2021 school year. The letter indicated that this year's FSA would be administered between October 5 and November 13, 2020. The remainder of the information outlined in the letter still applies and if parents have any questions regarding the FSA – please contact the school.
REMINDER TO FAMILIES ABOUT DAILY HEALTH CHECK FORM:
Health and safety continues to be our top priority. As we start this new year, we want to remind students and families to complete the Daily Health Check. Thank you for your ongoing cooperation and doing your part to ensure our school community is healthy and safe.
The form is available in multiple languages on the District website here: https://bit.ly/2Mw0jo5
GRADE 8 TO GRADE 9 TRANSITIONS – SAVE THE DATES
February 8th @ 6:30pm (Virtual) – Grade 8 LSS Parent Information Night

Event to be hosted via MS TEAMS Live.

February 9th – Course Planning Intro with Grade 8 Classes

During the day  – Schedules will go home to parents for approval.

February 11th – Taste of LSS (Virtual) –

LSS Staff to Virtually Tour the school with Grade 8 students.

February 16th – Grade 9 Course Planning @ HDSMS

LSS Counsellors will be on site to complete the course planning process online with students.
FOUNDRY SURVEY: MIDDLE AND SECONDARY
Plans are in the works to bring a Foundry Centre to Langley to support youth wellness and your help is needed. Youth 12-24 and their caregivers are encouraged to complete a survey to provide their input on the design of the centre and supports that are needed. Send in your response and you can enter a chance to win a $50 gift card (see attached flyers) or complete the survey here: http://ow.ly/NCpz50CPAAp
Our community partner, Encompass Support Services Society, is also looking for youth advisory committee members to contribute to this project.
For more info email: support@encompass-support.com
CLOSED CAMPUS & SKIP THE DISHES REMINDERS
Please be reminded that HDSMS is currently a closed campus to everyone but students and staff.  We are seeing an increased flow of parent traffic to drop off various items throughout the day.  The doors are locked and parents need to call the school first if they require access.
Please DO NOT order Skip the Dishes delivered to the school – this brings an unnecessary safety risk to our building.
PARKING
Just a reminder that there is no stopping/parking on Grade Crescent in front of HD Stafford Middle School. In consideration of our community neighbours and for the safety of our students, please refrain from blocking driveways and crosswalks and jaywalking. Please have a conversation with your child(ren) of where an appropriate place to meet up after school could be. There is lots of available parking by City Park which is just a short walk away for our students.
STUDENT SAFETY AROUND SCHOOLS – WEATHER
With the days growing shorter and the weather changing to rain, fog, and frost, HD Stafford Middle is reminding all our students to take extra precaution when walking to and from school. Please be aware of your surroundings, walk on the sidewalk and with someone whenever possible, and avoid wearing headphones. We also ask drivers in our school community to be vigilant on our roads. Student safety is our priority. Thank you for your cooperation and support in keeping everyone safe.
MASKS AND WATERBOTTLES:
MASKS – Please ensure that your children have their masks each day.

 
WATER BOTTLES – please remind your children that they need to have a  water bottle at school.
STAYING CONNECTED:
HDSMS will continue to work towards being a completely paperless school when it comes to communication with parents. In order to stay informed, please be sure you use at least one of the following on-line methods:
PAC NEWS:
New Information Below:

The PAC is actively fundraising to continue to "Middle-ize & beautify" our building.  More pictures to come of the scope of our projects – but this will include stairwells, inspirational quotes on walls, engaging displays and a middle makeover of our common spaces.

  Any questions or if you are interested in joining our PAC initiatives please contact hdsmspac@gmail.com
COMING UP THIS WEEK:
| | | | |
| --- | --- | --- | --- |
| DAY | EVENT | WHERE/WHO | WHEN |
| MONDAY | Gr. 8 Boys Basketball Practice | Gym | 7:50 – 8:35am |
| TUESDAY | Intervention Meeting | Counselling Area | 9am |
| WEDNESDAY | Gr. 8 Boys Basketball Practice | Gym | 7:50 – 8:35am |
| THURSDAY | Staff Meeting | Teams | 3pm |
| FRIDAY | Day 1 | | |
PLANNING AHEAD:
Explorations New Rotation:  February 8, 2021
LSS Parent Night (Virtual) – 6:30 pm, February 8, 2021
Course Planning Introduction – February 9, 2021
Taste of LSS (Virtual) – February 11, 2021
Professional Development Day – February 12, 2021
Family Day – February 15, 2021
MDI (Grades 6 & 8) – Feb. 5 – March 5 (More info to come)
FSAs (Grade 7) – Feb. 15- March 12 (More info to come)
Diversity and Respect Week – February 22 – 26, 2021
March 8th – International Women's Day: The International Women's Day theme for 2021 is #ChooseToChallenge, which highlights the importance of challenging biases and misconceptions in the interest of creating a more inclusive and gender-equal world.
LOVING LITERACY:
From the Library Learning Commons
The Fraser Valley Regional Library has Ebooks and Audiobooks through Libby. This can be accessed via the app or log in through the site. More information here: https://www.overdrive.com/apps/libby/
A great option to read or listen to books on whatever device you choose! All you need is a public library card!
Come on down to the Library Learning Commons is you needs help!
ATHLETICS UPDATE 🏐🏀⚽🎾🏸🎯🏐🏀⚽🎾🏸🎯
BASKETBALL PRACTICES BEGINNING WITH COVID PROTOCOLS
We are planning to begin Gr. 8 basketball practice in the gym in the morning following all COVID protocols. We've spoken with the coaches and AD, and believe we can provide an opportunity to do this in a safe way.  We will be assigning each class with interested players a hoop, utilizing both gyms on a rotation schedule.   We will be starting with Grade 8 students for now and see how it goes.  If there is a situation where players choose to violate the protocols – they will be asked to leave for the remainder of the season and will not be allowed to return.

MS. LOREE'S COUNSELLING CONNECTION: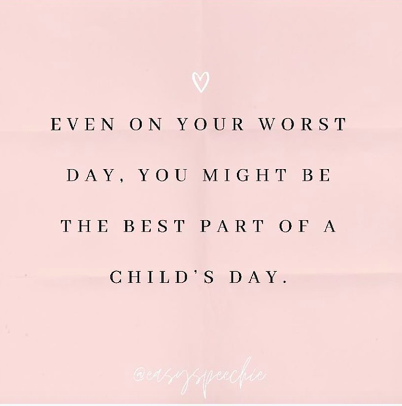 FROM THE DISTRICT:
Be sure to checkout the district's webpage for the latest updates: www.sd35.bc.ca
Kindness T-Shirts
To help fund our programs and to celebrate our mission of making learning UNFORGETTABLE for every Langley student, the Foundation has Kindness T-shirts for sale. They are $20 for adults. $10 for children and they come in all sizes. All proceeds go to support our hungry students and families. Purchase online at www.langleyschooldistrictfoundation.com or contact jdorland@sd35.bc.ca.
Kenyan Curios
In keeping with the Foundation's mandate to support global education, we have included on our website an online market featuring exquisite Kenyan curios. Most have been sold, but a few remain at drastically reduced prices. All proceeds go to support global education. To purchase go to www.langleyschooldistrictfoundation.com and click on PA-MOJA page.
4th Annual West Fine Art Show
The Foundation, in partnership with The West Fine Art Show Society, is holding the 4th Annual Art Show at the Glass House Winery in South Langley. Eighteen professional artists will be showing and selling their exquisite pieces. At the same time, the Foundation will host an online exhibition and adjudication of student art with cash prizes for first, second and third. Photography, paintings and 3-D sculptures are eligible and should follow a theme of COVID-19 and what it has wrought on our society (the positives, negatives, changes, trends). Please send images via email to scairns@sd35.bc.ca and rosemary_creative@hotmail.com.
Friday, March 5, 2021 • 5 pm to 9 pm
Saturday, March 6 • 11 am to 7 pm
Sunday, March 7 • 11 am to 5 pm
QUOTE OF THE WEEK: