January 29, 2016
Hard to believe another week has come and gone. So much awesomeness going on at HD Stafford Middle School. Here is our Hawk Squawk: January 29th. Please be sure to share with your family and friends.
Math Gets Real In Ms Narang's Class: This week Division 3 & 4 worked on core competencies (connecting and reflecting) in the re-designed Math curriculum. They focused on exploring, applying and connecting fractions to the other areas and to the real world. They tried to design an ideal bedroom with desired dimensions of the room, windows and doors. They represented area in terms of fractions and looked at the aspects of comparing area of windows, doors to the total area of the room. What a great way to see some of the applications of numeracy.
Our Seniors Descend Into The Middle Ages:  This past week, the six grade 8 classes embarked on one of the best integrated units of the year. As part of a powerful role playing game that plays out over the next few weeks, students were given different roles to help immerse
them in this historical time period. They participate in such events as swearing an oat of fealty to the King of England and signing the fief deeds. We even had a "marriage" already. It culminates in a feast which is most memorable.
212 Visits The Funny Farm: We are truly blessed at HD Stafford Middle School to have an amazing partnership with The Funny Farm here in Langley. This learning environment provides our students an opportunity to participate in hands on, experiential learning while giving
back to the community. This past week, Ms Janzen took a group of students in our 212 program to the farm to …. It is always a powerful experience for the students.
Science Gets Messy In Grade Seven: The students in Mr Calderon's class got down and dirty during their science class this past week. They combined a handful of common household items to create a wonderful "goop" that changes state right in their hands. It appears as a liquid, but goes solid when you squish it. Then turns back into a liquid when you loosen your hands. There was plenty of smiling and lots of learning during the class…that's what an education should look like!
Taste Of LSS: Every year at this time, our grade 7 and 8 students get an awesome opportunity to see what the next level of their educational journey will look look. Almost 400 of our students headed to Langley Secondary for the annual Taste of LSS, where they got to experience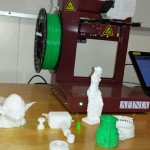 science experiments, 3D printers, athletic games and several other amazing hands on activities. All the students left excited about what lies ahead!