Welcome to HD Stafford Middle School
"HOME OF SKYHAWK NATION"
We are a vibrant community of learners and educators that are passionate about excellence in Middle Years Education while fostering a deep and positive connections along the journey! 
GRADE 5 PARENT INFORMATION NIGHT – MAY 12, 2022  6:00pm – 7:30pm
Here is HDSMS Staff Christmas Video 2021!
We are very excited to roll out the new online Skyhawks Apparel Store to all staff, students and our Stafford community!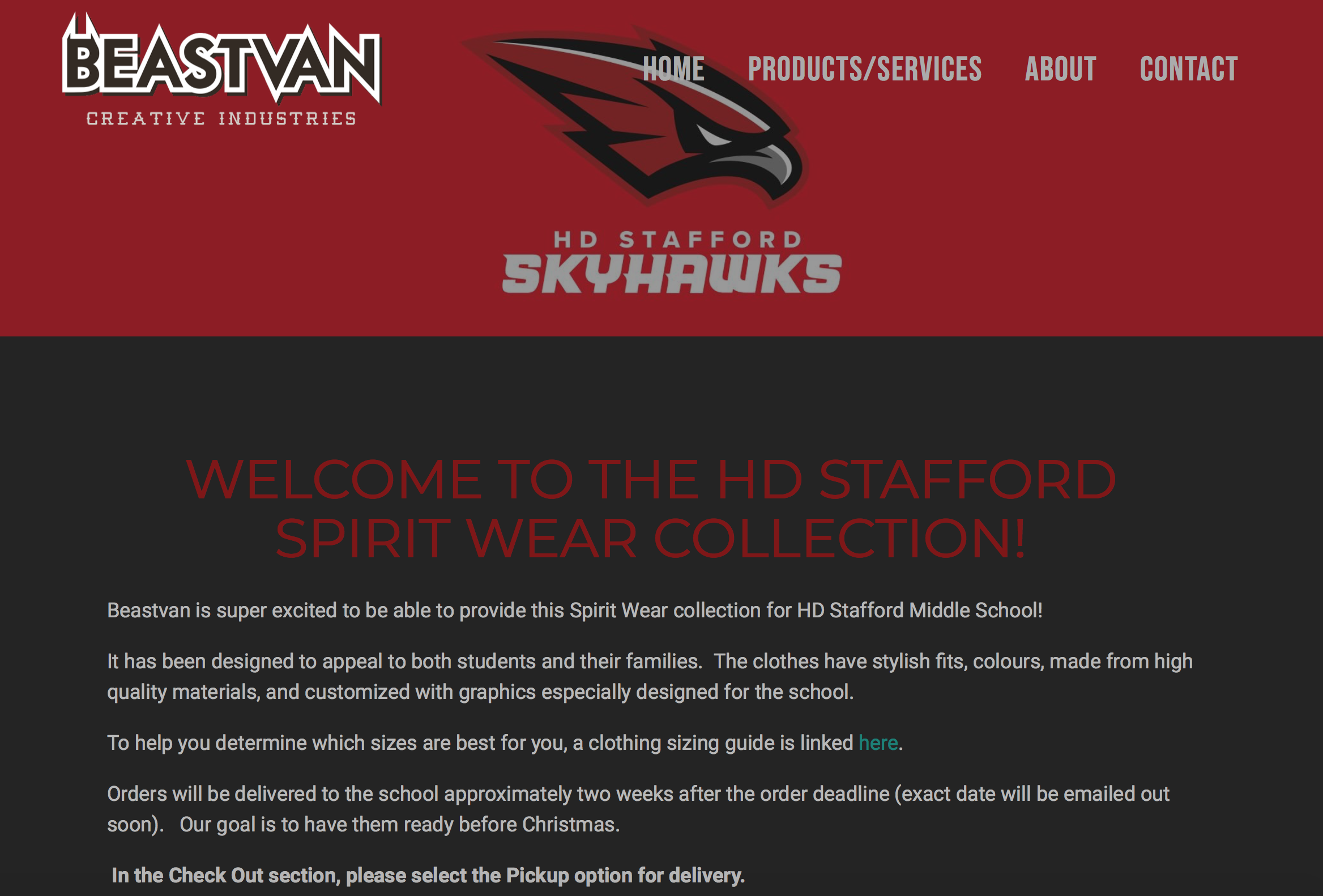 Orders will be processed at the end of each month, and delivered about 2 weeks later to HD Stafford for pickup:
All purchases made from now until November 30th will be delivered by approx. Dec. 15
Pickup @ HD Stafford: Be sure to set your delivery option to PICKUP, and your order will be shipped to the school for free pickup
Please be sure to provide information in your order that will help us ensure that you receive your items
Clothing samples will be arriving early next week for students/staff to see some of the pieces in person before ordering. We will have these at the school for a couple of weeks.
Here is this year's Remembrance Day Video.
FOR OUR NEWEST SKYHAWKS HERE IS A TASTE OF HDSMS LIFE!